You, dear digital wanderer, have stumbled upon my happy nook of the web.
'Round here, artistic heart + deep love of connections twist their way into everything I make.
Welcome here! Welcome home!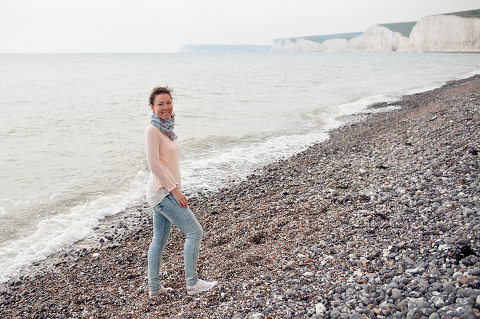 I'm a wedding, portrait & lifestyle photographer based in North West London and available for travel.
I build and create experiences to help you tell  Y O U R  S T O R Y  filled with warmth + love.
Let me invite you to this world where I like to see myself in – dreamy, fresh, airy.
With two simple words: L O V E L Y  L O O K I N G ! Enjoy the journey!


Love.
High energy.
Detail.
Storytelling.
And I take it seriously.
All these happen in a buzzing metropolis that has a special place in my heart!


I'm seriously addicted to ballet flats, my blue jeans I'm rockin' in until the early morning,
all tones of peach & turquoise, food and flower markets, bookshops and a lot more.


In the power of H A P P I N E S S.
In the magic of kindness. The always-there-for-you type.
In spreading love freely & wildly, everywhere I go.
In pure passion and desire to explore.
Because when you stop and look around, this world is pretty amazing!


Instant smiles.
Days, made.
Happy, comfy sighs.
I tell stories with eyes + heart + light + imagination.
And I love every second of it.


(Pretty picture, of course.)
I tend to see the world a little differently.
I have an instant desire coming from the deep of my heart to create something B E A U T I F U L .
You will remember your special moments as time spent together,
celebrating your relationships and enjoying life.
Your experience is what makes you who you are and I'm here to help you tell your story.
I have only one dream: happy faces smiling back at me. Are you one of them?
Let's play!
And yes, I totally drive for your wedding or portrait session. Occasionally I fly.


+ I'm a big fan of gluten free whole foods and healthy eating which is the secret of my daily energy.
+ I've got a thing for stylish and cozy coffee shops but never drink coffee.
+ I love getting lost in London. These journeys take me to the best places. Ever.
+ My nickname, Lolo, comes from university. Later I figured out it's a cute short form for  l o v e l y  l o o k i n g.


I'm so excited to hear your story, even more passionate about photographing it!
You can reach me directly at photo [at] lolography [dot] com or using the contact form above.
READY TO BOOK? Hop over to this link to read more about the fun part!
My social networks are the best way to see what I'm getting myself into every day! Sometimes in squares. Go check them out!
              See you soon!
To big dreams and crazy ideas,
❤ Lolo (a.k.a. Rita)