I'm so happy to share this very sweet newborn portrait session I had just before Christmas! The arrival of a new baby always brings loads of love, smiles and happiness. If this happens a few days before Christmas, it looks to be an even bigger gift to the entire family.
Please welcome little Mark! He was 9 days new when he dropped in the studio for a visit with his wonderful parents. When Melinda messaged me about her idea a few months ago, I knew I was going to love every minute of it. Since winters in London are quite grey we decided to make the magic in the studio instead of their new home where they moved in only a week before Mark arrived. So exciting times and it might be really tiring, too! The session was a top secret gift for the entire family, including dad as well! So all the secret phone calls made the preparations a little mysterious. Going to the barber and dressing up smart for a reason you don't even know why were just the beginning of all this. But then getting into the car with a newborn baby and driving across town made her husband really curious! Here are a few favourites from their wonderful gallery. I hope you love them as much as I do!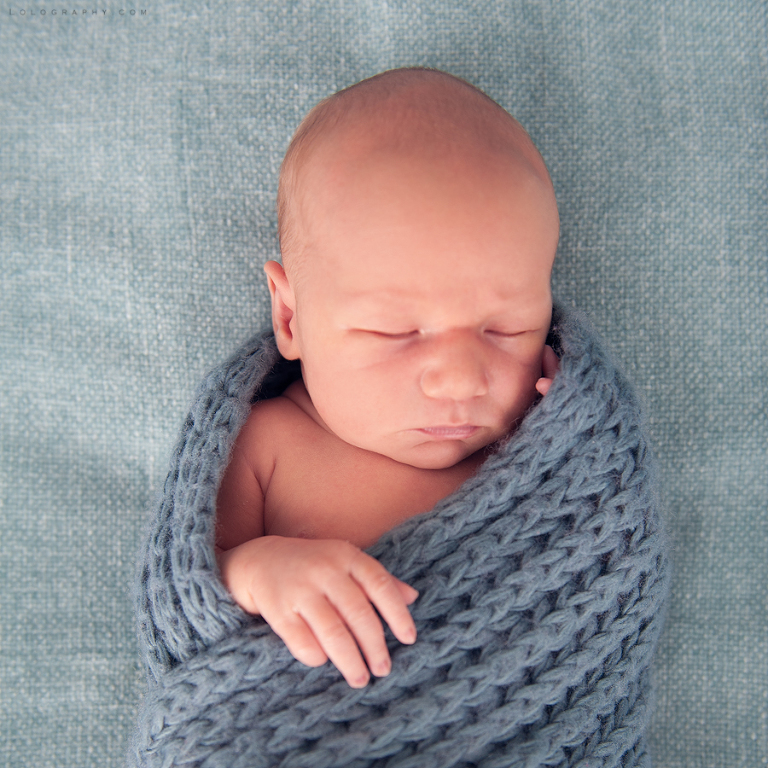 "Everything went so smoothly and we loved how you were making some magic with all the cute poses for our new little bundle of joy."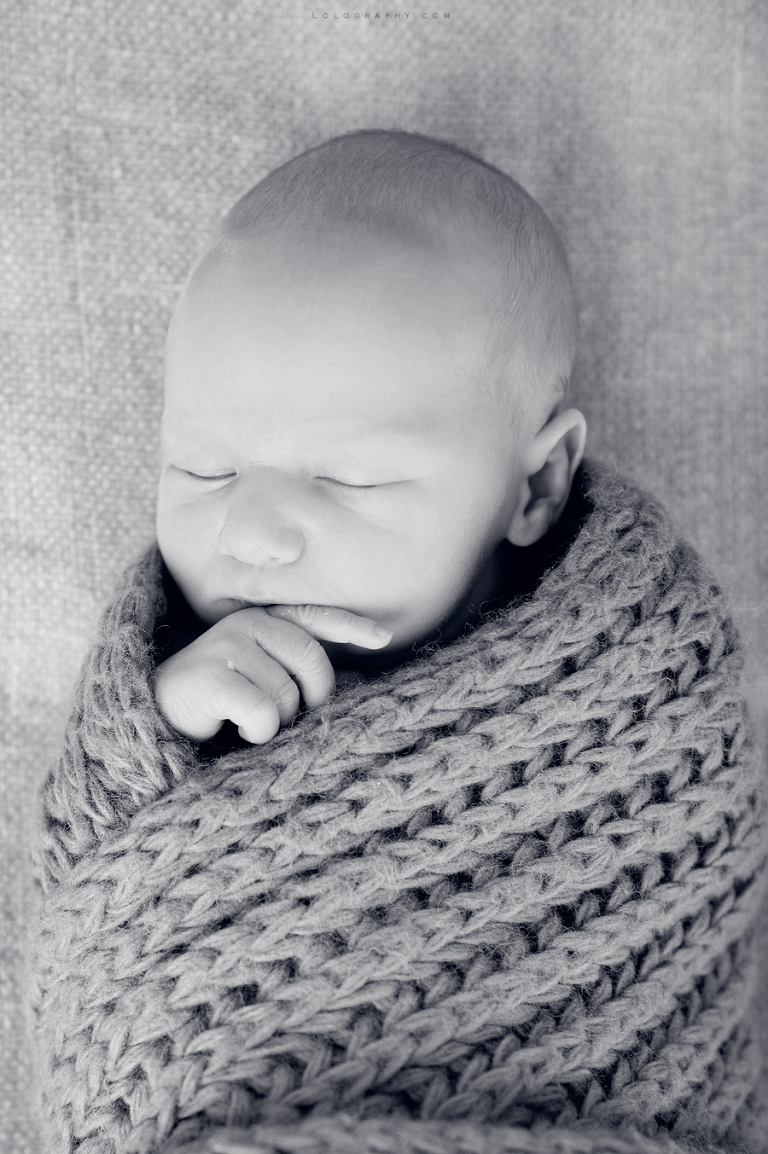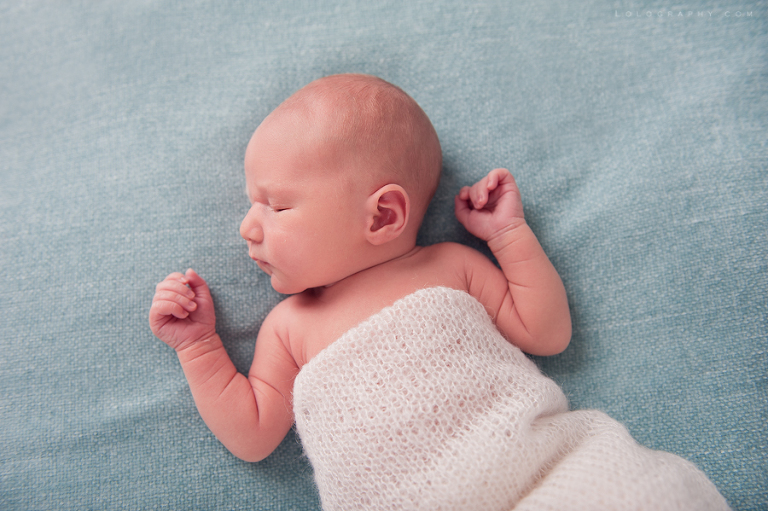 While I was trying to put his tiny little hands into a comfortable position, he surprised me with waking up for a few seconds… look how big & beautiful eyes he has! So precious!!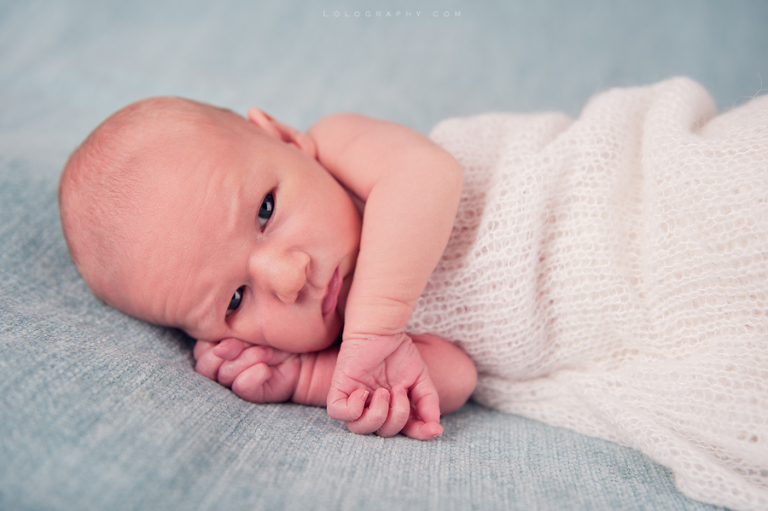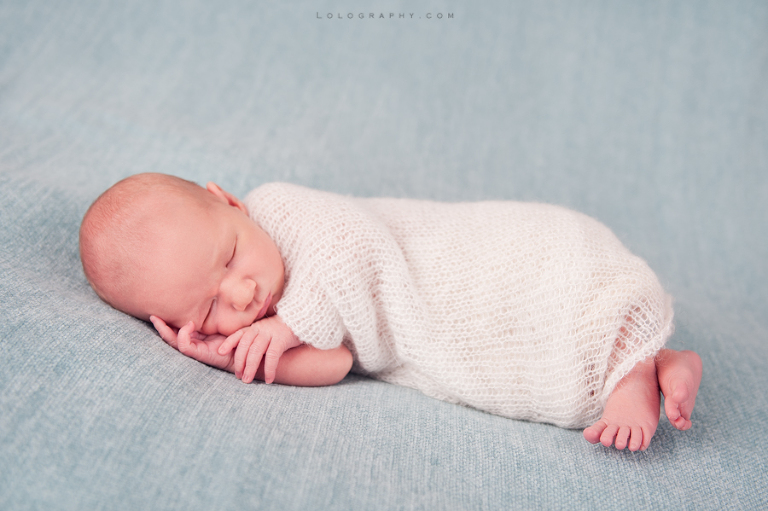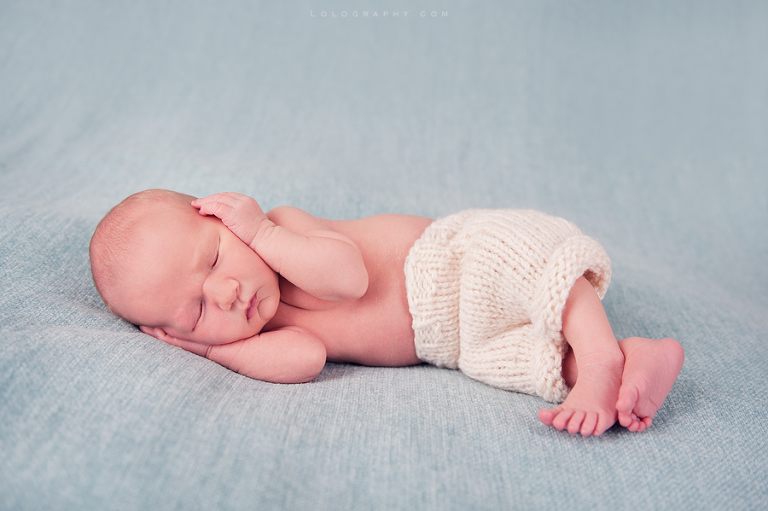 It was a bit of a challenge to make Mark settle but shortly after feeding (and here I mean FULL tummy!) he was sleeping so deeply that we could put him into whatever position we liked. I was a little bit afraid that he might easily get used to this warm and fluffy little bed I did for him for the rest of the session that he didn't want to go home. 🙂 Newborn babies are so very special to photograph. They are so tiny when they arrive at their first portrait session and it's so exciting to hear when moms call me a month later (after getting their prints and albums) that their baby has grown so much since then and they are so happy to have these photos! My heart is truly smiling while hearing these lovely words!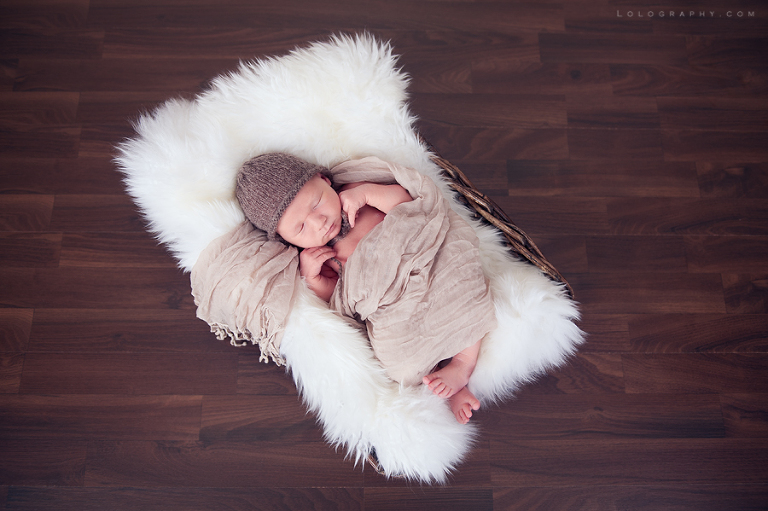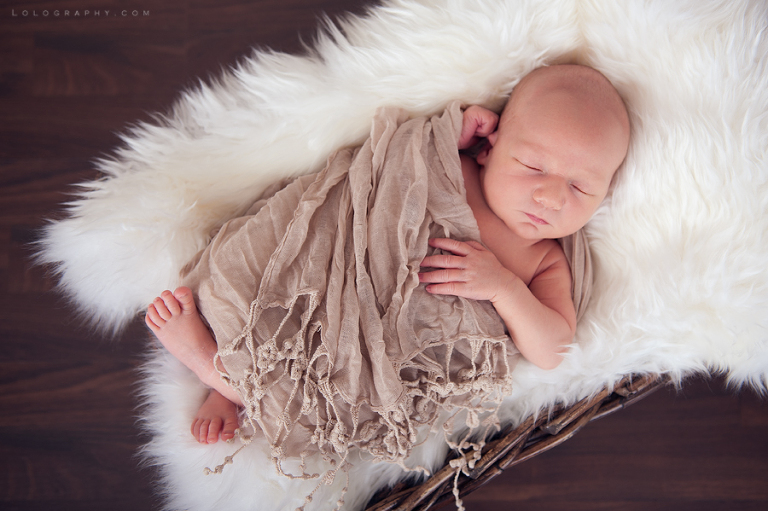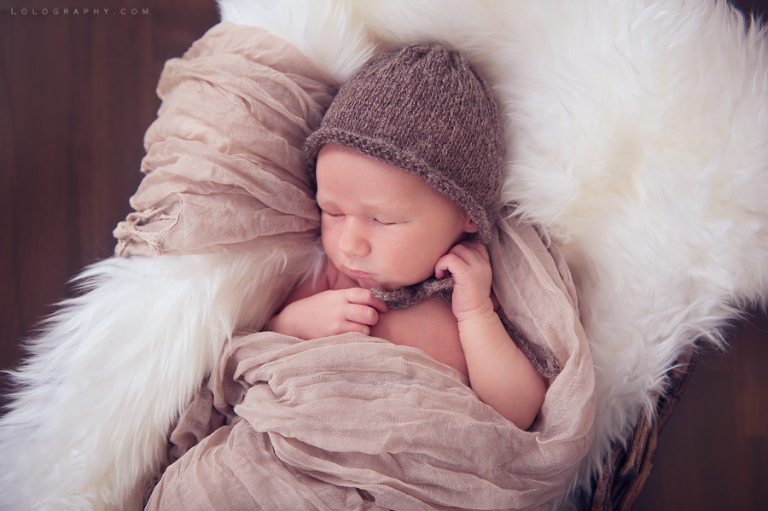 The last part of their session was a family portrait of the three of them that turned out really nice, probably my most favorite from the entire series. Their faces are full of happiness that this little bundle of joy brought to them!
Melinda, I wish you all good health, loads of love, joy and happiness for the years to come! Thank you for your trust and letting me photograph these special moments! See you soon again in a few months!