There are many reasons why spring is my favourite month: the world is getting in full bloom and the weather is getting warmer which means I can take a lot more photos outside. I pretty much like the enormous color splash that hits the city this time of the year! This is also the time when the wedding season kicks off on this side of the hemisphere. Yay for this! I had my first wedding earlier in March in the City of Westminster. Adri and Krisz decided to have an intimate wedding with a few guests and asked me to take some photos after their ceremony in the heart of London, near Big Ben. Photographing the iconic London backgrounds always fills my heart with a lot of joy and excitement, be it a portrait session or a beautiful wedding series. You can find a gorgeous co-production with my dear friend, Angelica from NYC here and here, when she visited London for the first time.
I met my sweet couple at the Westminster underground station and this was where all the fun began. Luckily the weather was so beautiful and even though nature had just started to awake, we managed to find a nice spot full of beautiful vibrant daffodils right behind the Houses of Parliament. They brought along a few props so we started to play around and definitely had a lot of smiles together!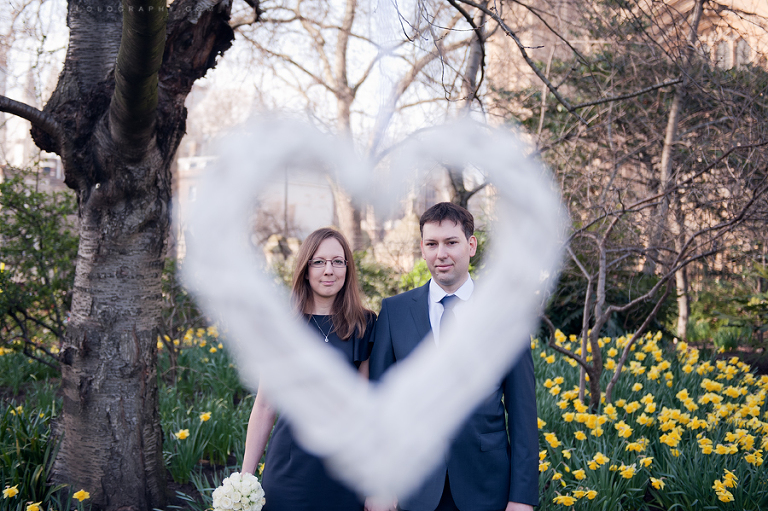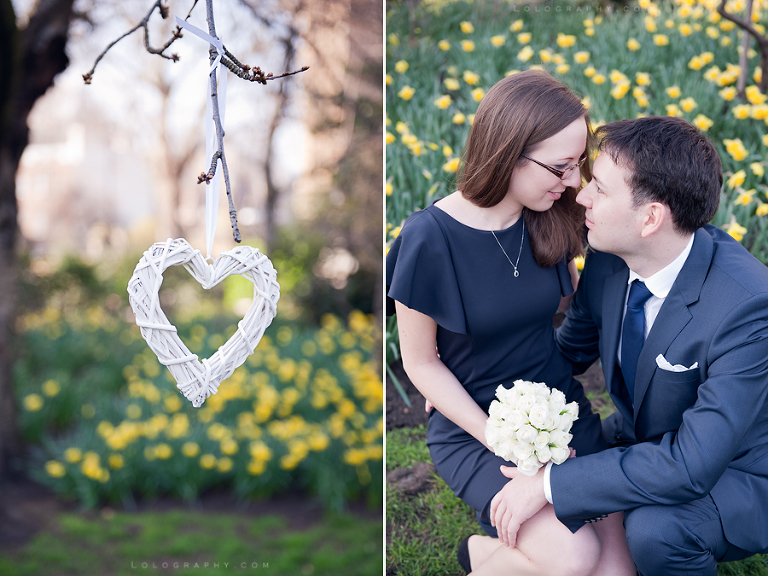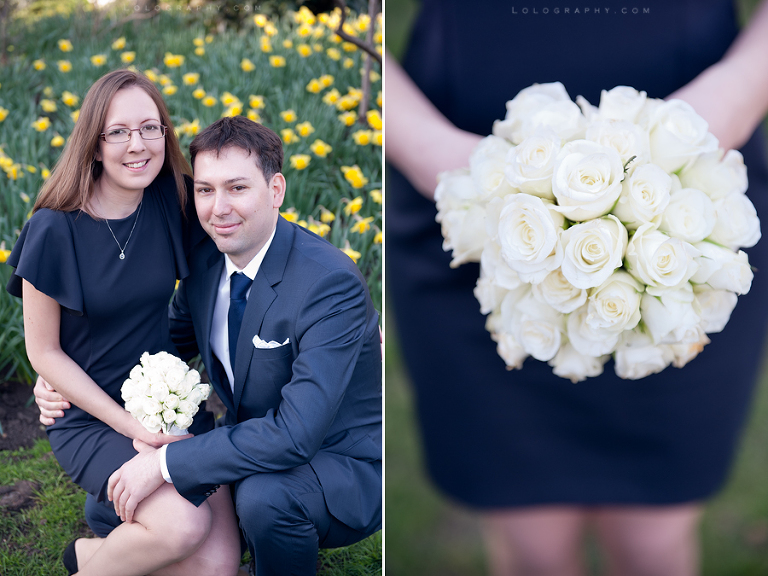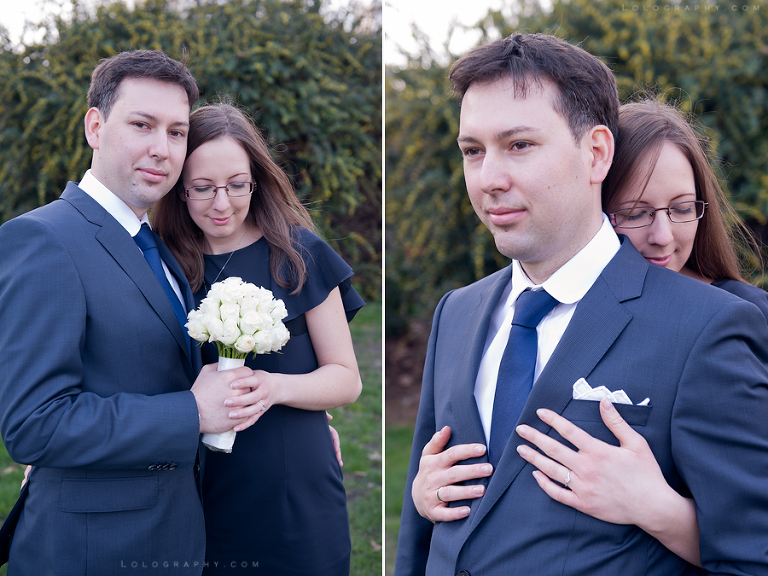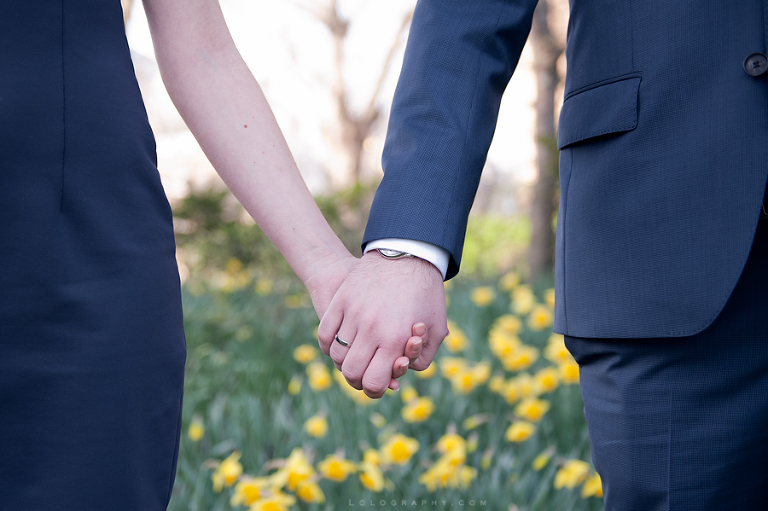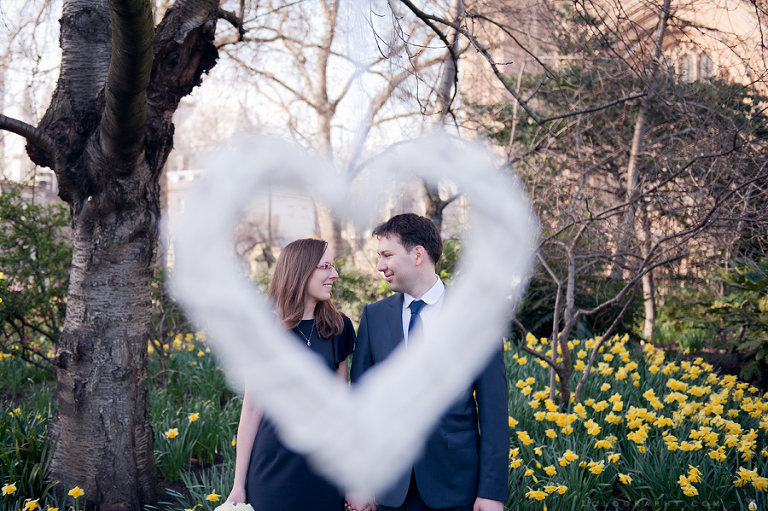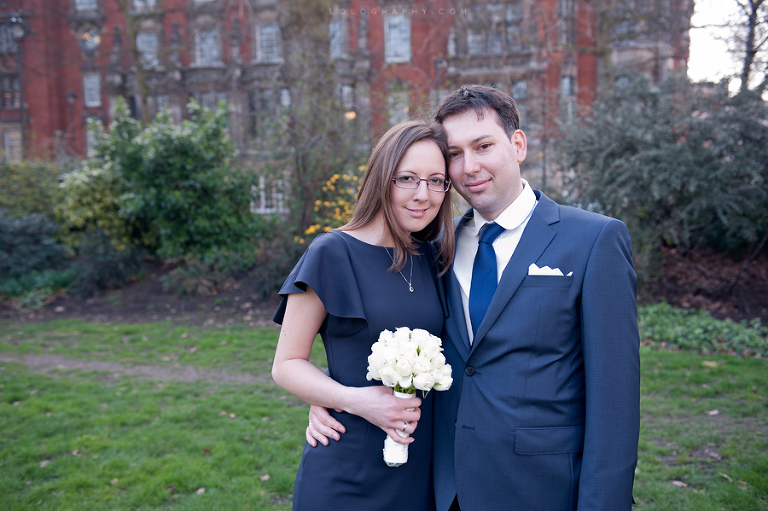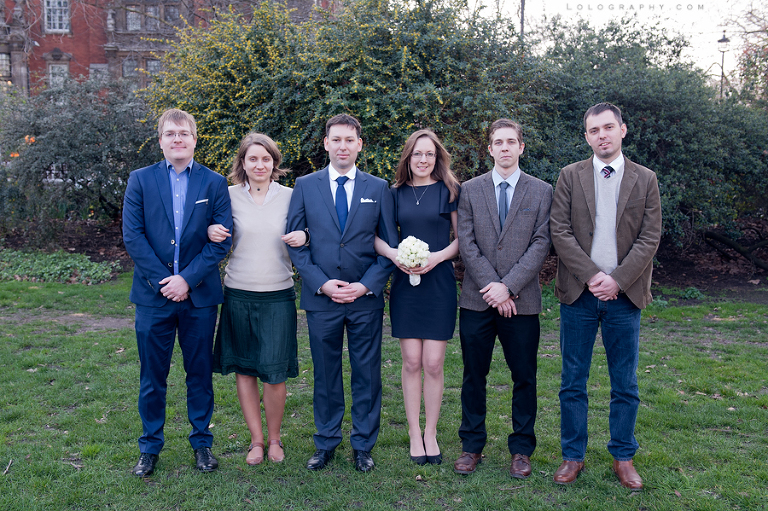 After taking some photos in the park we headed off to a more crowded part of the city. There is something funky with these red telephone boxes and people love taking photos with them. So it was definitely a must have for us, too! Can you tell we had a lot of fun? The guys were joking around all the time!  🙂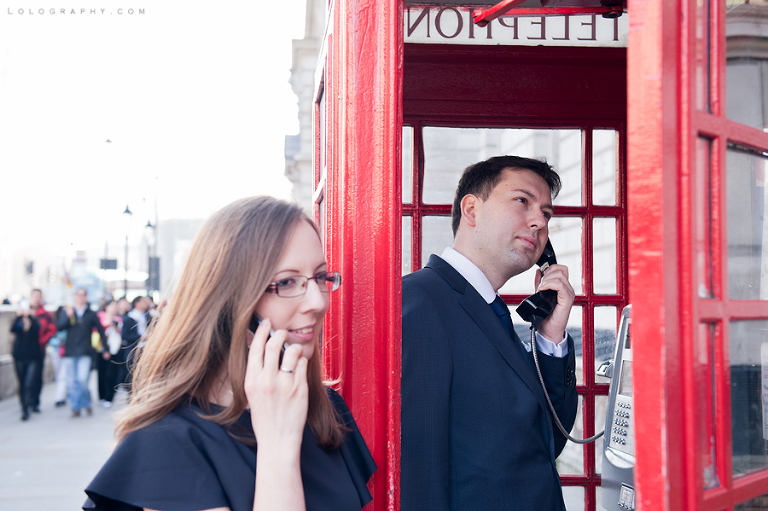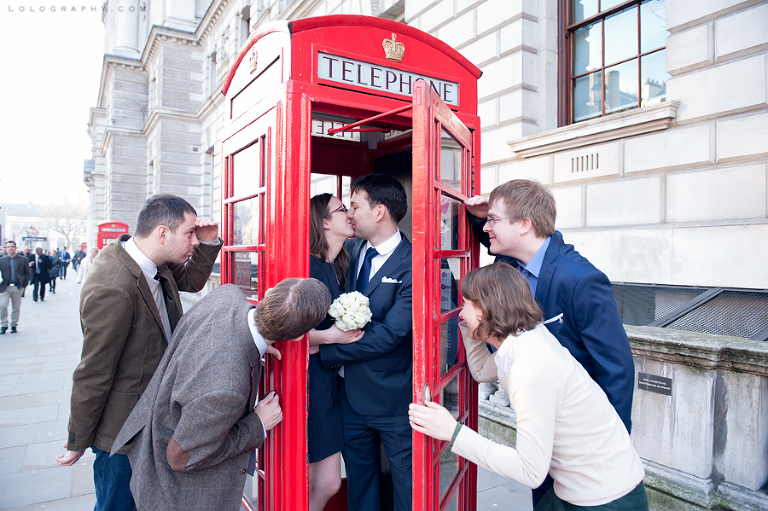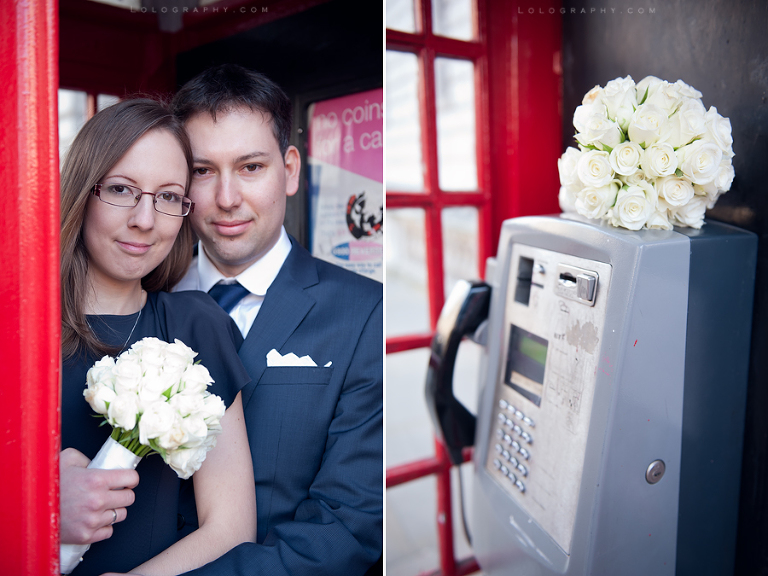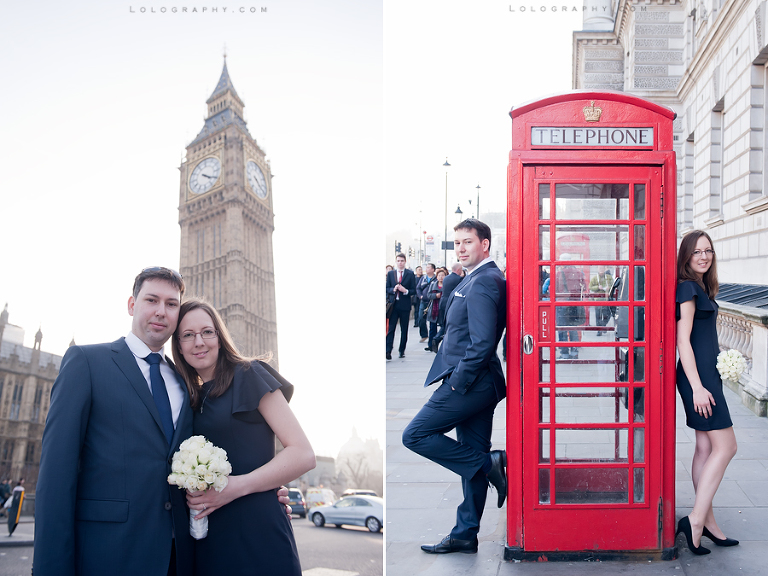 And here comes a few more photos in front of the biggest attraction, Big Ben, one of the lovebirds' favorite spots in London. I really like how they opened up and showed their love to each other in front of my camera during these few hours we spent together. The rays of sunlight were falling down on Adri's hair just beautifully right before slowly setting below the horizon…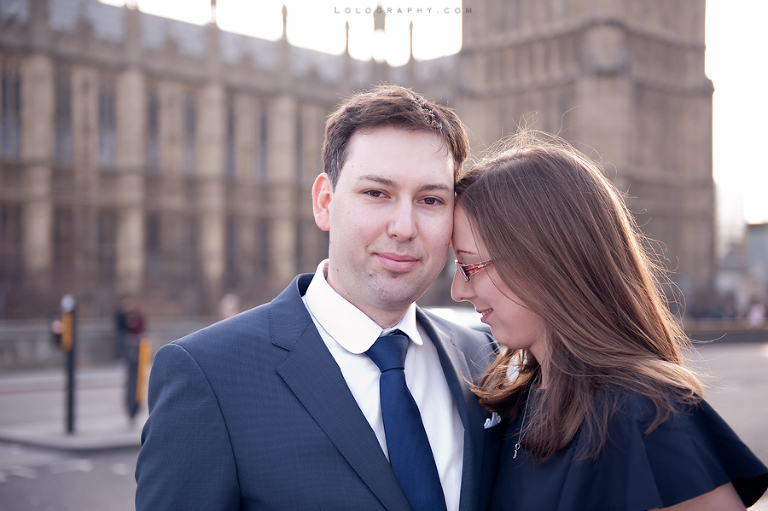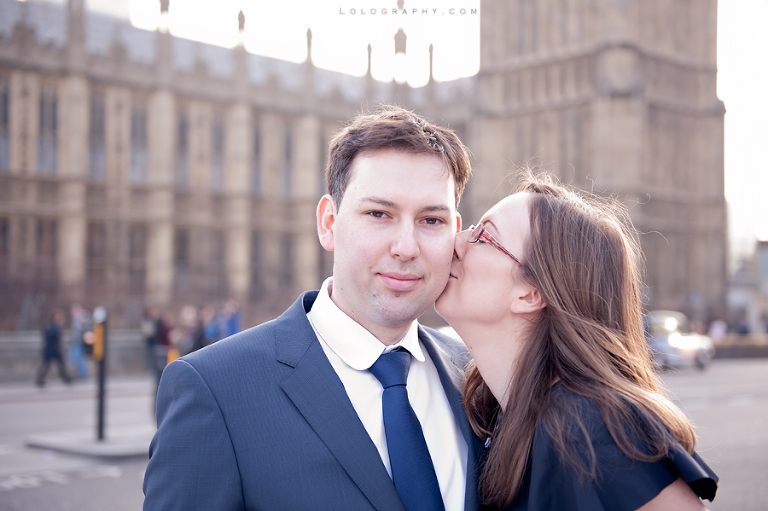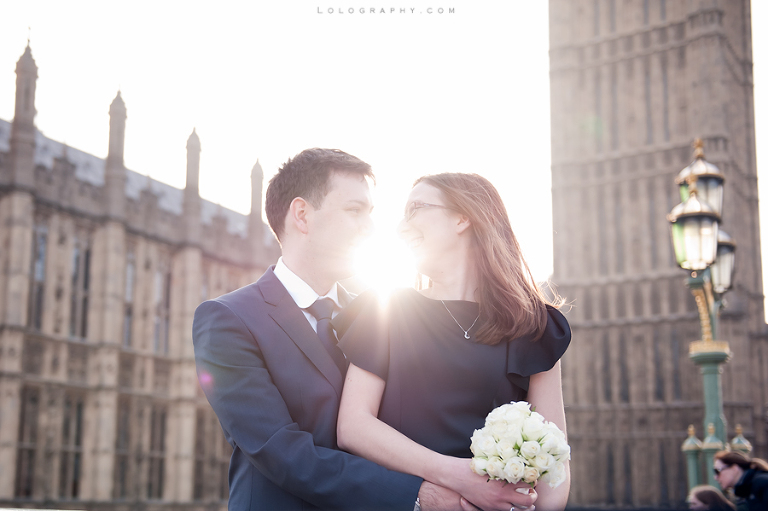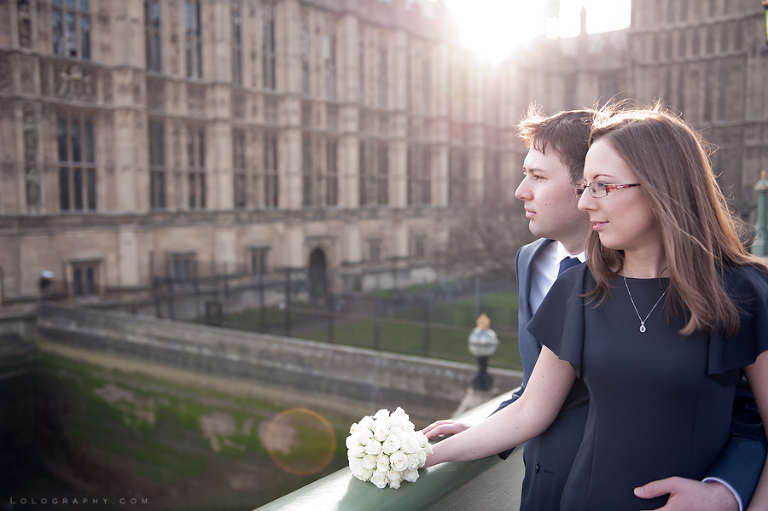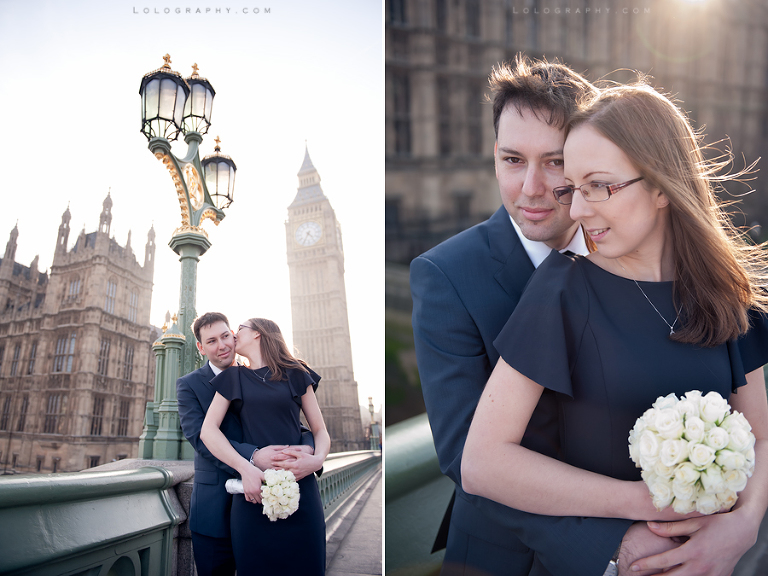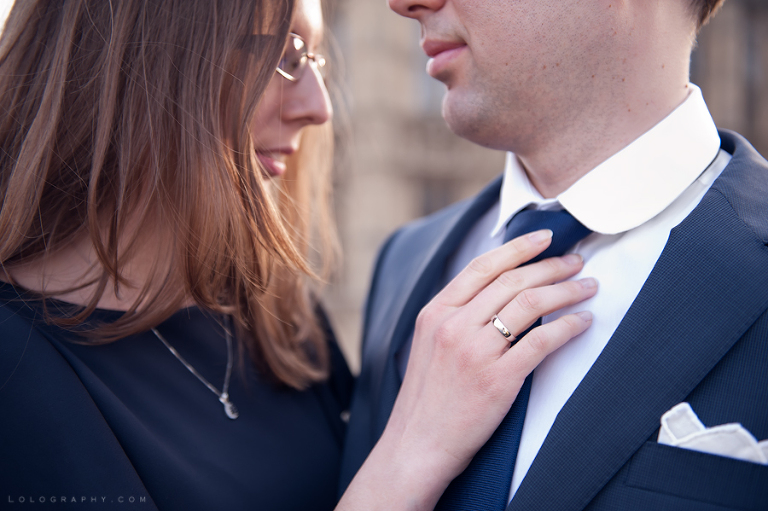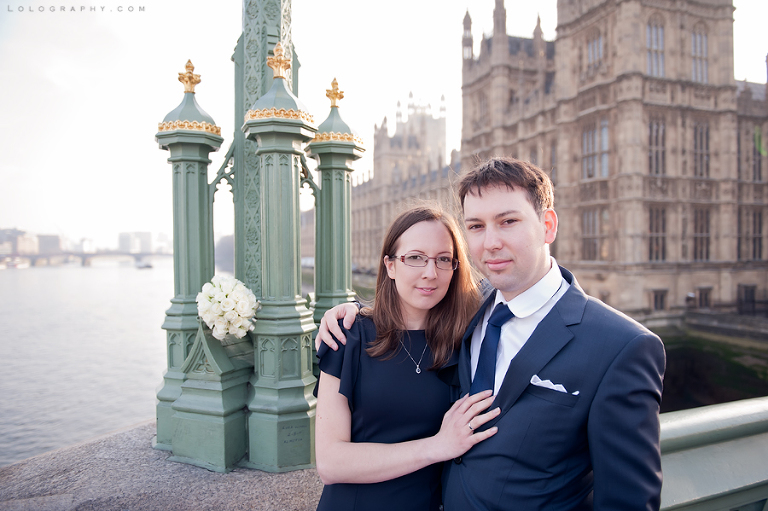 …and then it was time to say good bye to Big Ben.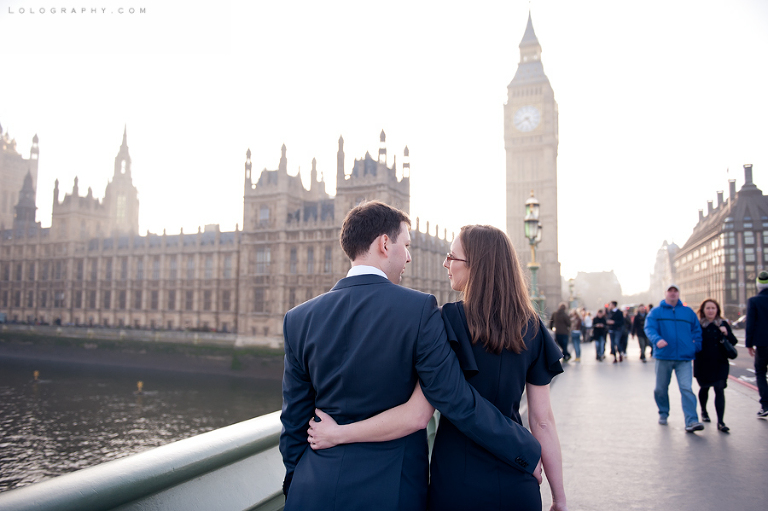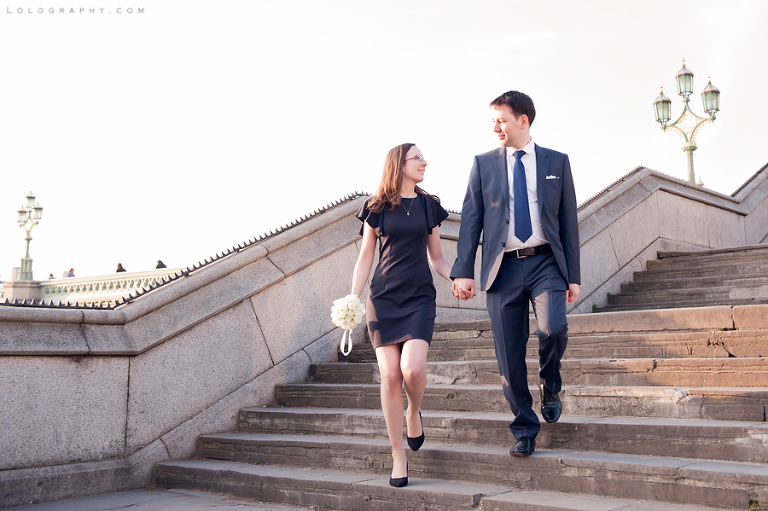 I couldn't resists taking a few photos in this gorgeous sunset…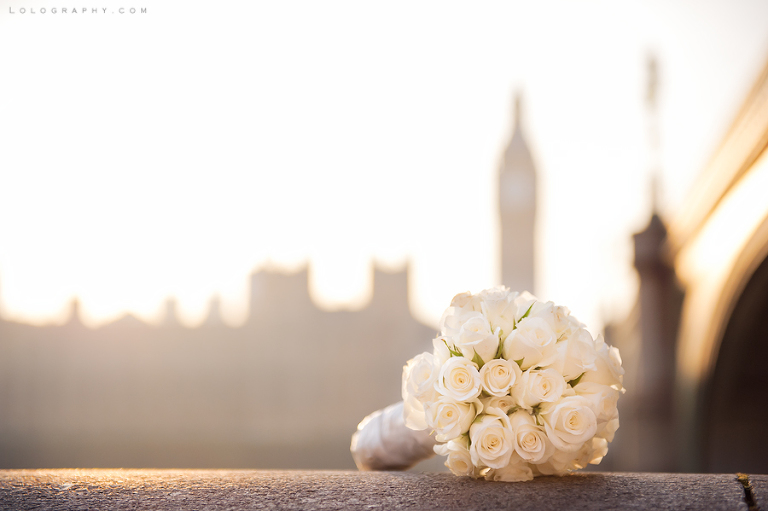 After spending a few years in London, I realized that it doesn't really matter if you have an umbrella with you when it rains or not. Simply because it might only be a smaller shower and you don't really need it, or it might be pouring like hell and you'll get totally wet in the heavy rain even if you have your umbrella with you. 😀 Luckily the weather was on our side from early morning on, but you can never know in London. Adri and Krisz had a cute heart shaped umbrella with them just in case if it rains and they didn't really want to go home without a picture with it. Right after they opened it and with the sun setting in the background, I immediately had the vision in my mind I wanted to capture. I think this is just the perfect way to finish such a beautiful day!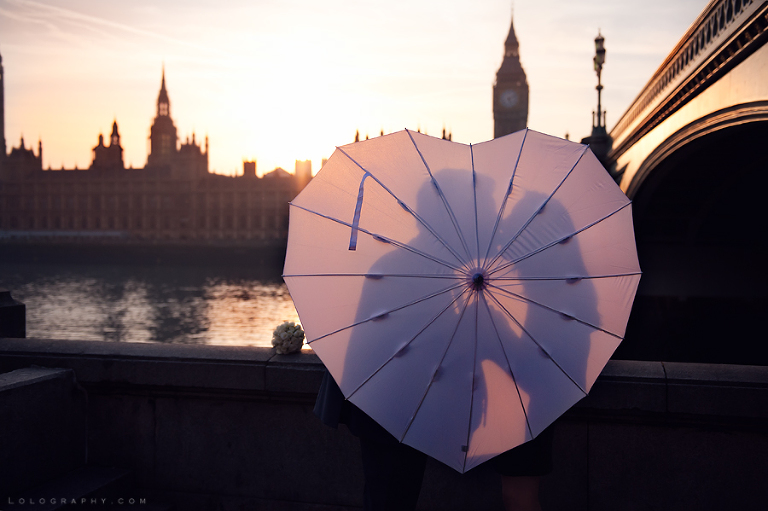 Adri & Krisz, please let me congratulate you again on your wedding and I wish you a beautiful and joyful life together!