On a sunny Sunday afternoon I jumped into the car and headed to the countryside. This time my destination was Epsom, a beautiful town in Surrey. Right in the middle of autumn it is still warm enough to enjoy the ride with open windows. When the weather is this nice I really miss my old cabriolet… Not that I have any problems now with my sport(ish) car though. 🙂 Coming down from the highway and reaching the town, birds are welcoming me with their chirping songs. A gorgeous family of four is waiting for me to arrive and create some magic with my camera. I had a feeling that it was going to be another amazing afternoon.
As soon as I stepped in, Marietta and Akos welcomed me in their cozy home. Shortly after a sweet little girl, Anna, showed up too and we immediately became friends. I've never seen a 3 year old cutie pie with such an open and bubbly personality. Moving forward and stepping into a quiet room my heart started melting when I had a look at the family's newest addition, Berta. She was only 20 days new, looked so tiny and fragile… Tiny eyes, mouth, nose, ears, fingers… tiny everything!
Marietta and Akos booked me for a lifestyle shoot in their home, and since the weather was so lovely, we also went out for a walk and some fun games in the nearest park. I hope you will enjoy this series as much as I do! I'm feeling so blessed to be around such wonderful families!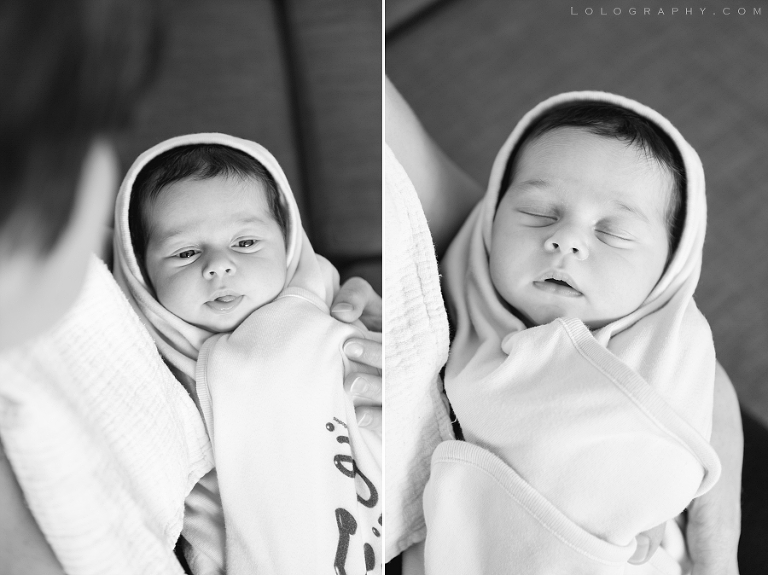 "We are so grateful for all the beautiful memories captured. The photos are full of nice touches. Thank you, Lolo, for making a normal Sunday afternoon so special and one that we still remember with pleasure (5 months down the line)."
While I was capturing these precious moments, Anna put on her princess dress, some pretty makeup and her favorite hat… Ready for dancing and singing… Any guess what her favorite tunes are? It's Mamma Mia!! I watched the movie like a hundred times and the soundtracks were on replay for like forever, so I'm pretty much a big fan too. What this little girl showcased on this afternoon was simply magical! She knows all the lyrics just like the movie stars and her facial expressions were like WOW!!! She is only 3 years old and she totally blew my mind!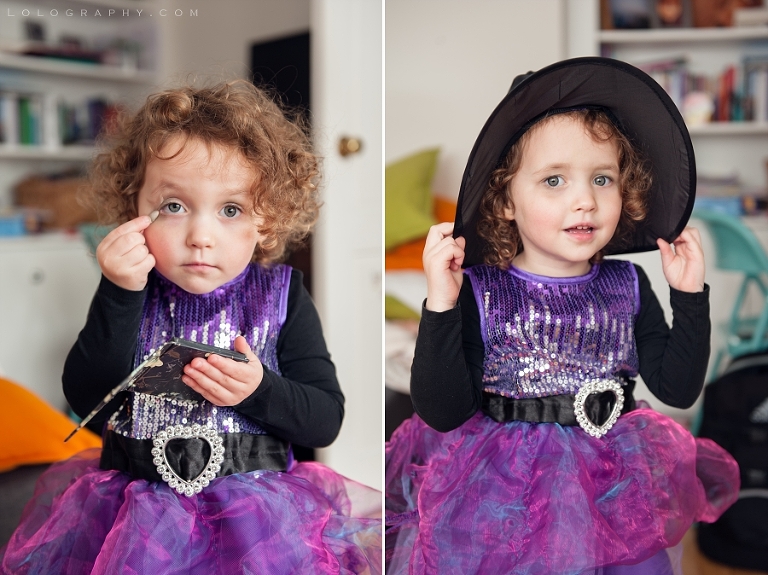 In the meantime Berta was sleeping like a tiny bear and having the nicest dreams…
Time for lunch, changing clothes and going back to sleep. Life is great for such young models! Oh just look at her big, beautiful, sparkling eyes! As much as I like photographing babies while asleep, I'm always happy to see their gorgeous eyes, too. So heart melting when looking into Mom's eyes!
The house was full of noise… I love seeing all these happy faces, big laughs, Anna's chit-chatting, and I'm pretty sure, Berta will join the fun very soon. 🙂
A little moment while singing 'Money, money, money' from Mamma Mia…
"I work all night, I work all day
To pay the bills I have to pay
Ain't it sad?
And still there never seems to be
A single penny left for me
That's too bad"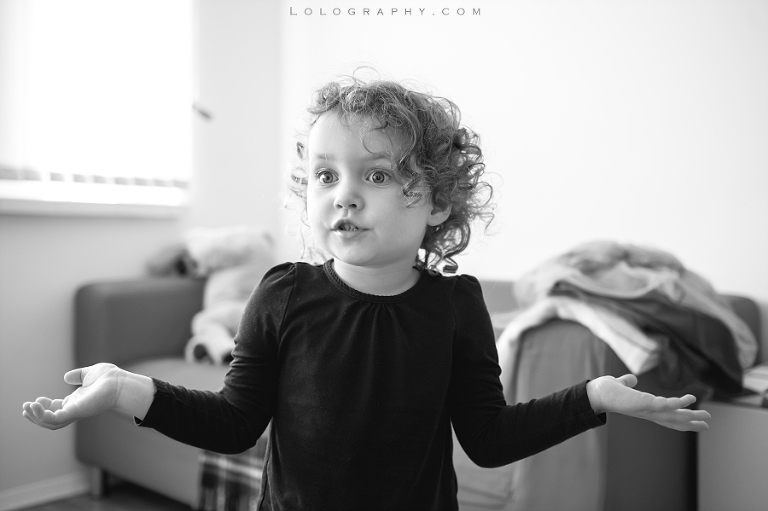 As the sun started going down we headed outside for a walk. The house is situated in a beautiful area, very close to a big park full of bright colored leaves from yellow through red to brown. I really liked the sound of the crunchy leaves beneath my shoes. Berta fell back asleep very quickly in the fresh air. Anna picked up a big basket and ran forward, we could hardly catch her. Her sweet curls reminded me of my childhood and all these photos my Dad took of me, too. We all had so much fun collecting leaves, chasing each other that by the end of the day it was really nice to sit down a bit for some cookies and tea…
Thank you, Marietta and Akos, for letting me capture these sweet moments for you! I wish you all a wonderful, happy and healthy life! Going through your photos brought back all the nice memories that I'm sure you will cherish for a lifetime! Big kisses and loads of love!