Today, I'd like to launch a new series on my blog dedicated to showcasing and telling the stories of inspiring women & small business owners in and around London.
More exactly: creative mavericks who are not afraid to chase their dreams, catch them and make the world a more beautiful place. Who are not afraid to take actions and make changes even if they can't see the final destination – we all know the most fun is in the journey itself. Those who live boldly authentic, led by passion and h e a r t  f i r s t. Those who elevate the world for us, by providing their services and making their art. People you are going to fall head over heels for and be madly inspired by.
First up, I'd like to introduce you a very special dream chaser, Elle Linton. She is a personal trainer and health & fitness blogger based in London. She is also the founder of Borrow My // Blender, an events company specializing in smoothies for PR, brand and fitness events. I think it's a brilliant business idea she came up with last year and I was curious to know more about her. Since I photograph a couple of different events like baby showers and birthday parties, I thought you would love her, too! A smoothie pop up stand would be a perfect ingredient to your party!
Elle is one of the most charming people I met in my life and has such a bubbly personality! We couldn't stop laughing during our shoot! 🙂 I took the photos in a very stylish cafe and clothes shop, Aida, in East London. The natural looking interior seems to be the perfect background for the photos. We were thinking about moving in, hehe.
So, let's jump right in, I'm thrilled to introduce you to Elle today!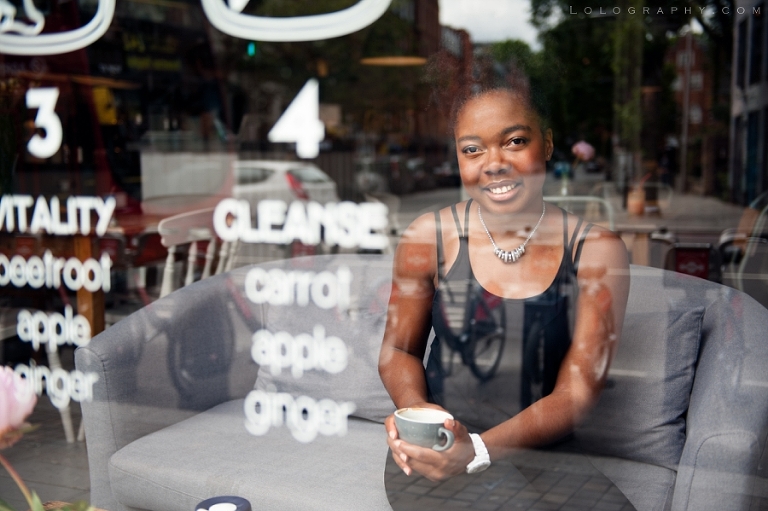 "I had so much fun shooting with you! My photos are amazing! I wish I could work with you all the time!"
+ What's your approach to health and fitness?
I like to mix things up as much as I can. I sometimes find it hard to feel motivated so doing new things helps to keep me on track. I also believe in balance so as much as I'm devoted to being healthy and being fit I enjoy taking a day off from exercise for rest and eating treats!
+ How much is your family an influence on the way you view life, see things?
I think my mum is my biggest influence, although I think we have very different outlooks on life. She really is my sounding board and she helps to give me perspective on various situations. Being born in the Caribbean also has an influence on me! I feel like Caribbean people are straight talking and I definitely have that engrained in me!
+ What's the story behind your Borrow My Blender business?
Having been blogging for four years now I've been to a lot of events. So many health and fitness events I've been to have either never catered with food after some crazy workout or offer what I would deem to be an unhealthy choice. So if I figured I would help take the workload out of events for PR's and brands by doing it for them! The events side of things is my sole focus for the first year but the intention was (and still might be) to offer a rental service for individuals who want to try high end kitchen appliances before they buy them.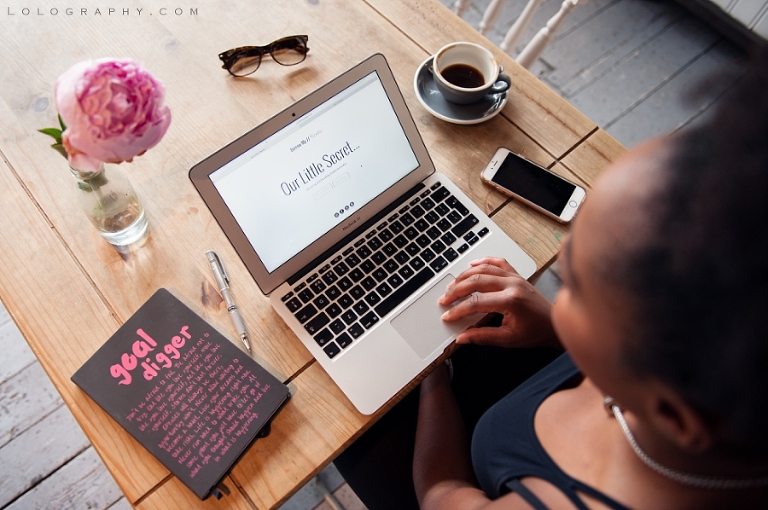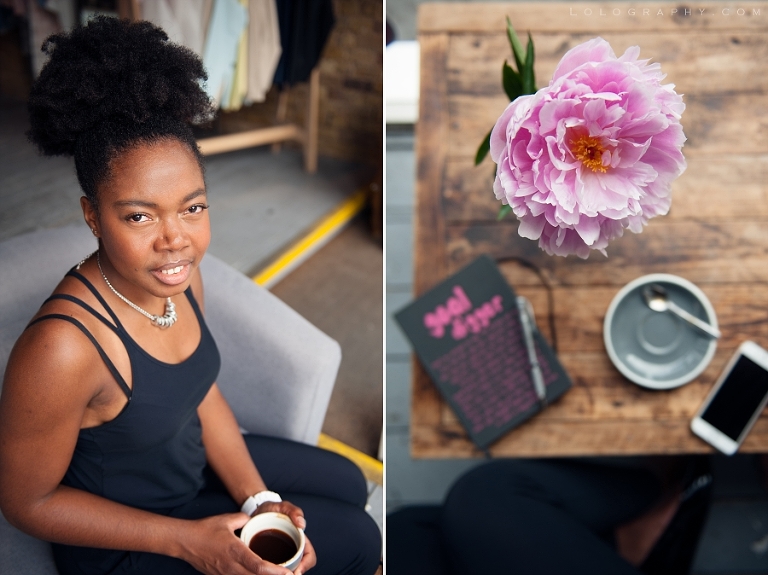 + What does a typical day in your world look like?
I don't have any such thing as a typical day! I'm currently trying to nail down my perfect morning routine to help me be productive which is mainly water, breakfast, coffee and a workout. Then I catch up on social media alerts from throughout the night before getting stuck into emails, writing and thinking of new ideas. I work from home but I head into central London several times a week to teach classes, personal train, have meetings and go to events.
+ What do you love to do besides keeping fit and blogging?
I love cooking and eating, a lot! My guilty pleasure is catching up on the soaps on TV or binge watching CSI and NCIS!
+ What is your perfect smoothie like? Any ingredients you can't stand?
For a breakfast smoothie I love to have oats in there somewhere along with a good serving of good fats (like avocado or almond butter) and protein (usually in the form of a protein powder). For a treat, cacao makes a great starting point, it's my substitute for actual chocolate. When the weather is extra warm, I love to have tropical fruits like pineapple or mango and coconut water for extra hydration!
+ What's the one kitchen tool you couldn't live without?
My Vitamix without a doubt! I use it every single day and I've yet to have a smoothie as smooth from any other blender. I love using it to make "nice-cream" too which is blended frozen banana that has the consistency of ice cream. In the winter it makes hot soup in under six minutes!
+ What's your biggest failure ever in the kitchen? Any funny stories?
Hmmmm. There have been a couple… Nothing major luckily! The most recent one had to be when I blended the end of a wooden spoon into my smoothie!! It was so frustrating as I was running late so had to leave the house without having breakfast! I also make it a habit of leaving ingredients out (accidentally) when following recipes!
+ Where do you get your inspiration? Someone who madly lights you up & makes you want to chase down your dreams?
I get my inspiration from everyone whose path I cross with be that through fitness, business or just the daily commute!! Everyone has a great story to tell, you just need to listen, and really actually listen. I'm inspired by all the stories I'm told and stories I read!
+ What's on your July playlist?
Say Something – Zac Samuel Remix
Breathe, Stretch, Shake – Mase feat. P. Diddy
One Dance – Drake
Summer Jam – Extended – The Underdog Project
+ Can you describe your workout style? Your favorite exercise?
I like to mix it up all the time! At the moment I'm training for L'Etape London Sportive (cycling) in September so I'm trying to get on my bike as much as possible whilst sticking with my regular interval training, running and anything else that really takes my fancy!
+ What's in your gym kit today?
I love a bright pair of workout leggings. Add to that a supportive yet comfortable sports bra, a stylish water bottle and some cool kicks, then I'm good to go!
+ How do you motivate yourself on those mornings when you just want to stay in bed?
Sometimes I will just stay in bed as it's important to listen to your body. On the times I make an effort, I tell myself I just have to do 20 minutes and if I'm not enjoying it after that time, I can stop! Usually I'll feel too good to not add a little extra time on!
+ What three key lessons have you learnt in your entrepreneurial path, which continue to carry you forward?
Networking is key. It's always much easier to find opportunities if you know people already.
Never stop talking about your business and what you do.
Don't try to do too much, too quickly. I need to remember I'm only one person so I can't bring every idea in my head alive all at once!
+ You're smashing life right now! What's next?
I never feel like I'm smashing life, I think my biggest downfall is undervaluing what I do and how far I have come! I'm planning on establishing a place for my business in the market in the next year whilst really nailing down our offering and sharing that with the world! I also plan on starting my masters studies with the first modules from the Masters in Business Administration course.
Bonus Question: What ingredients would you bring on a desert island with you? And why? You can only pick three!
Himalayan pink salt as it brings the flavour out of any dish.
Almond butter for added protein, indulgence and creaminess.
Chia seeds to make vegan eggs or turn any liquid into a chia pudding.
In a nutshell:
Right now I feel… excited (and scared, as they're actually the same emotion) about the future!
I believe in… fate! Everything happens for a reason!
I'll always remember the day when… I failed my driving test! It probably was my first real taste of failure!
You might not know this, but… I only learnt to swim last year at the age of 30!
I couldn't live without… almond butter!
Secretly, I wish… that we could somehow live forever!
Last but not least, where can we find you, online?
+ Website Borrow My Blender and Keep it SimpElle
+ Facebook facebook.com/borrowmyblender and facebook.com/simpelle
+ Instagram instagram.com/borrowmyblender and instagram.com/ellelinton
Wow! Feeling inspired? I sure am! I'd LOVE you to share some love for Elle in the comments below.