Earlier in May I had the pleasure to photograph Katie and Chris tying the knot. Katie is a close friend of Sara and I first met her at Sara's baby shower. It always makes me happy when I can capture a full bunch of friends' big milestones of their life.
I met the family at the Audley pub in Mayfair where we had a drink and chat before the ceremony. The weather was quite overcast and was about to rain any time, but you know what, who cares if it's your most special day?! When I saw Katie getting out of the taxi, I was just wow. She looked beautiful in her magical long dress. I was having a lovely talk with the men when Katie's father asked me 'And how do you know Katie?' 'Well' I said, 'do you know Sara? I photographed her maternity session and baby shower.' 'Oh everybody knows Sara!' was his simple and quick answer. And I wasn't surprised at all. 🙂 I'm so happy that I can get to meet such wonderful people. Katie and Chris made me smile a lot, they have such vibrant hearts.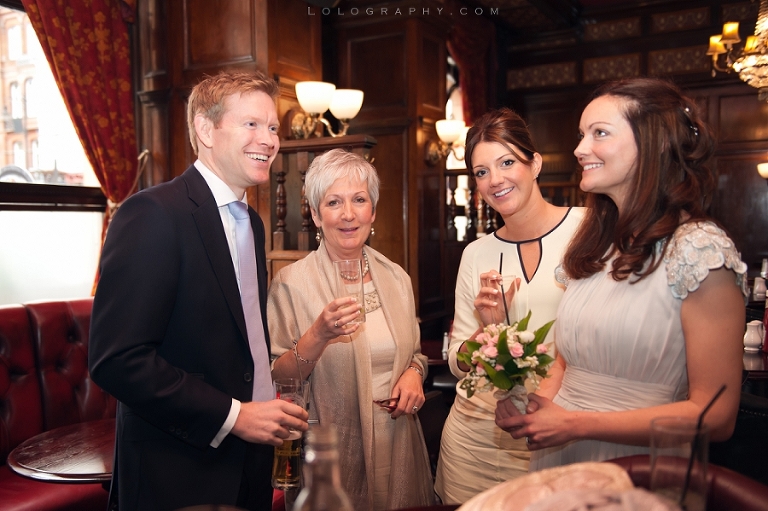 "You did a brilliant job capturing the essence of our wedding day and all the happiness that both we and our families felt on this special day!"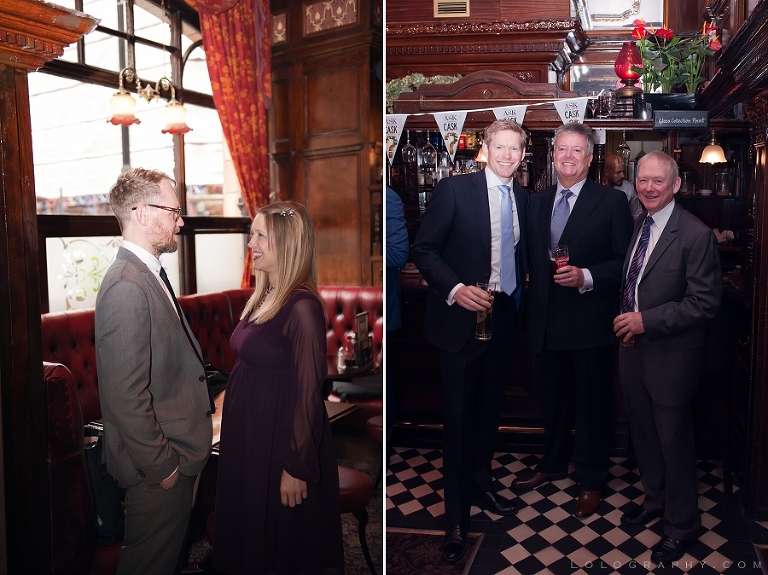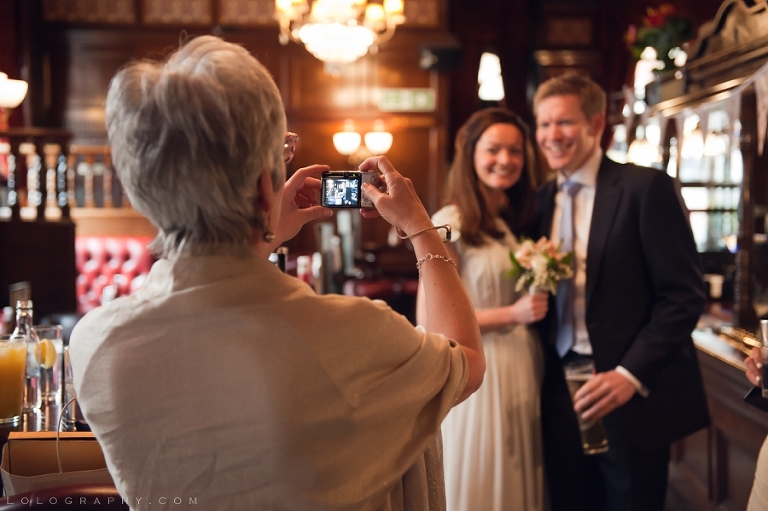 Lilies of the valley made Katie's bouquet really unique. My favourite flower, the ranunculus, is also peeking out among these pretty roses. Such a lovely combination of flowers!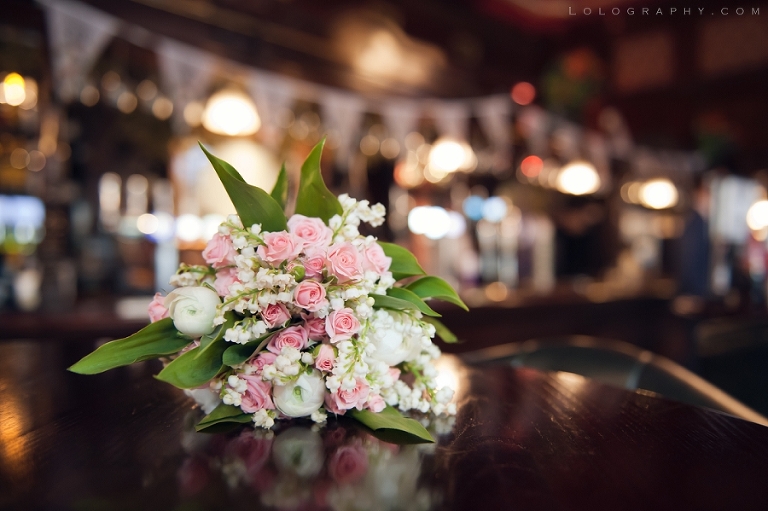 The ceremony took place at the local library… looking at these two love birds, there was a moment when a big fat tear drop was about to roll out of the corner of my eye. I can't really find the words to describe this amazing feeling I have in my heart when I work with such happy people. I feel so blessed to be able to capture these memories for them.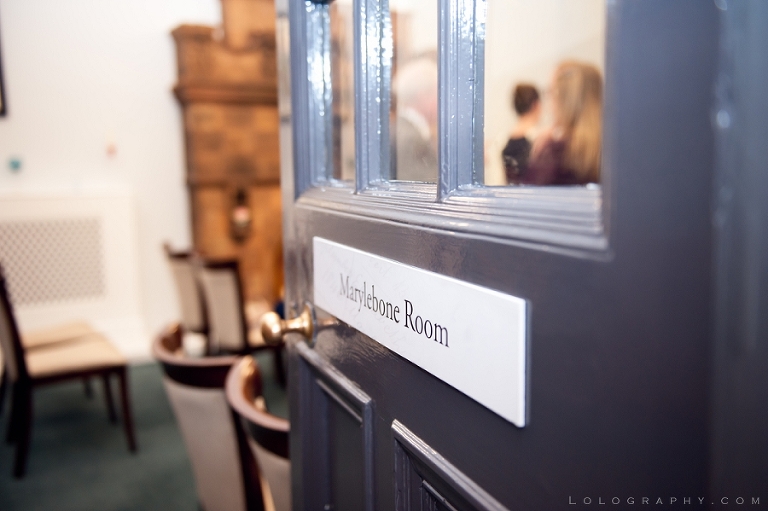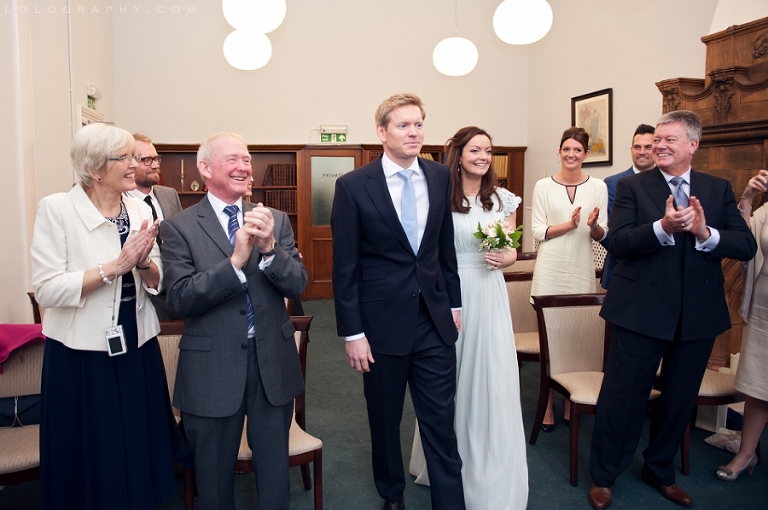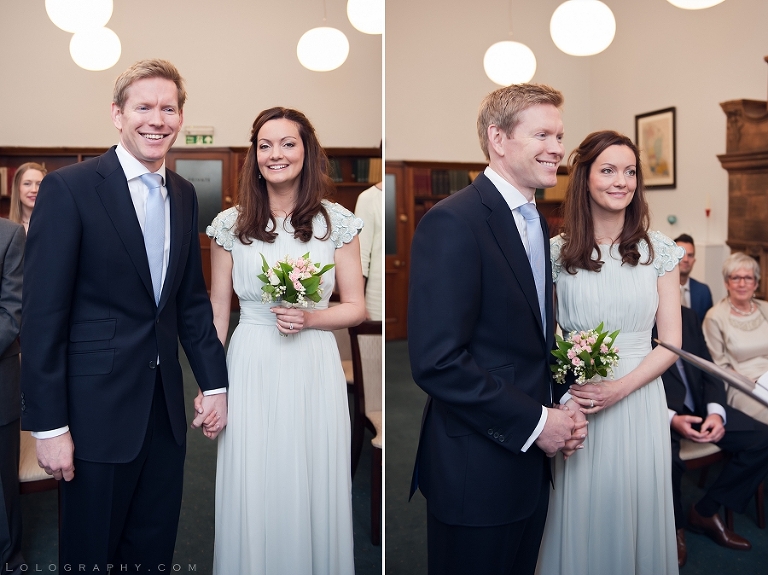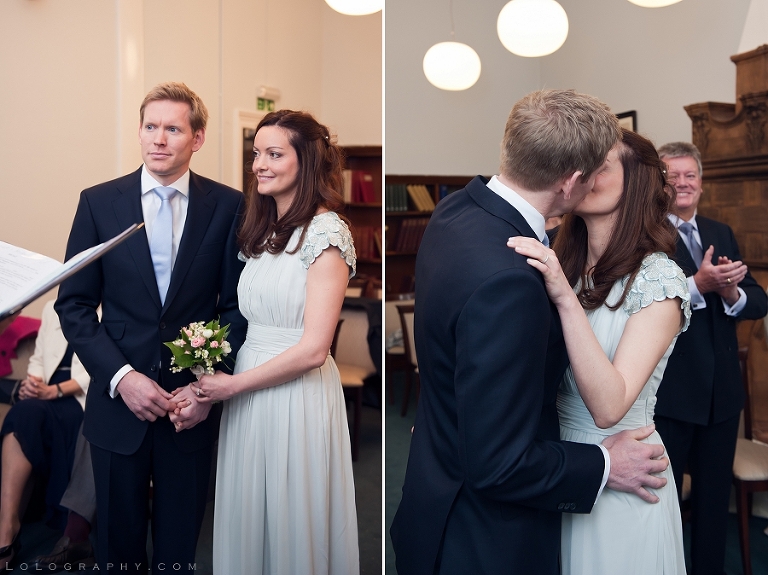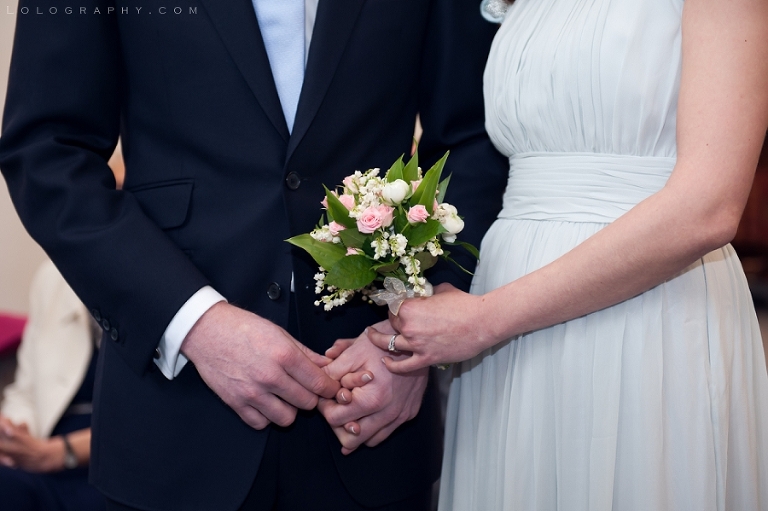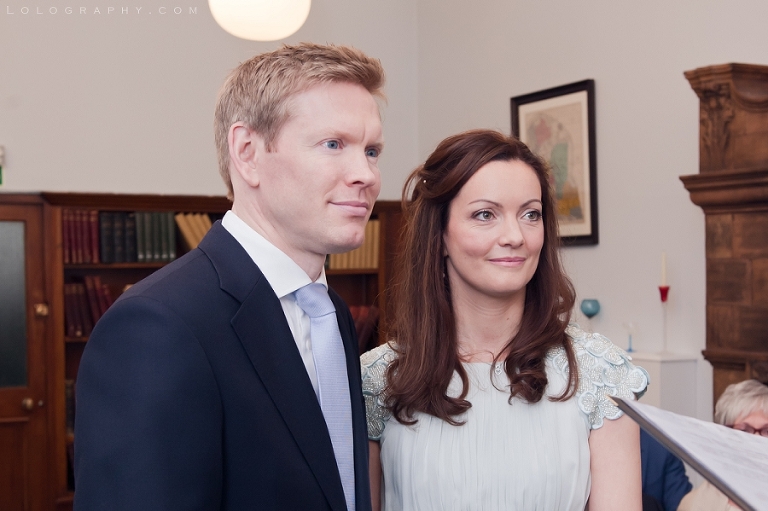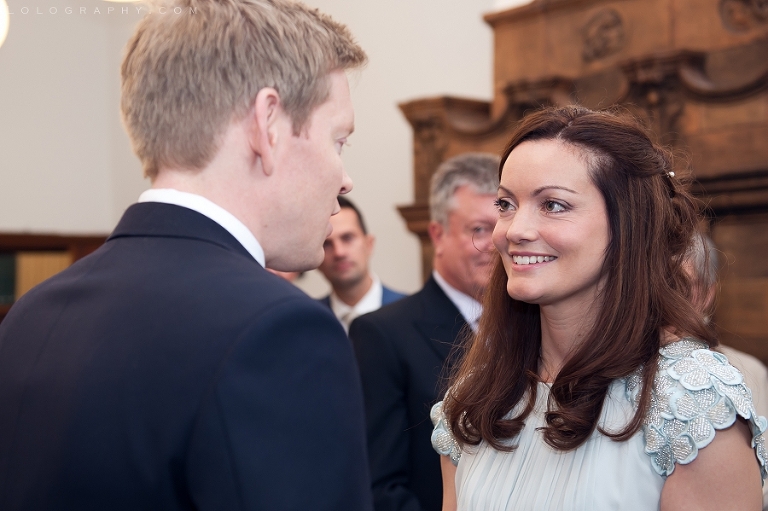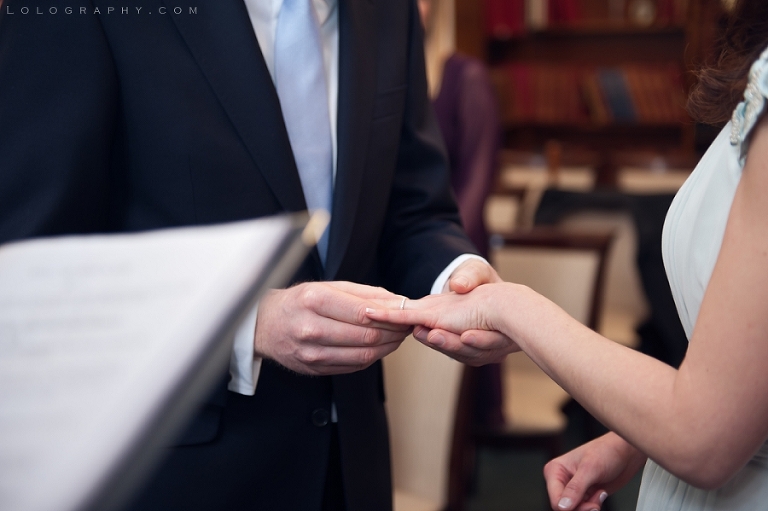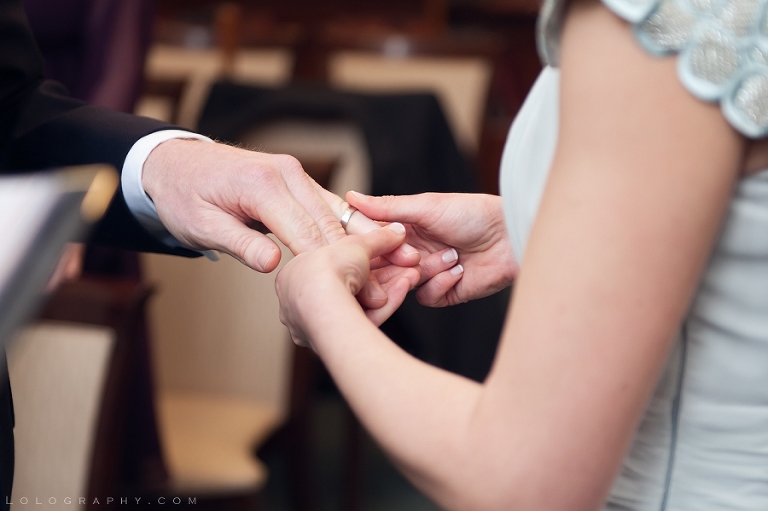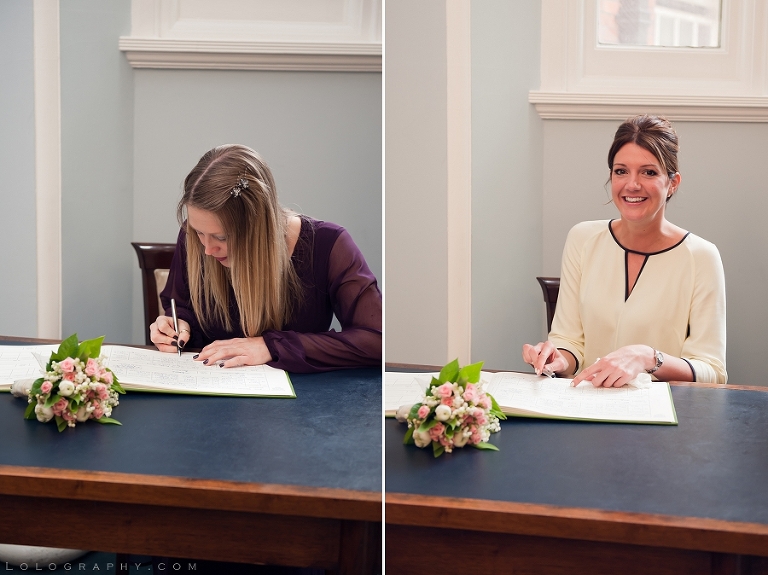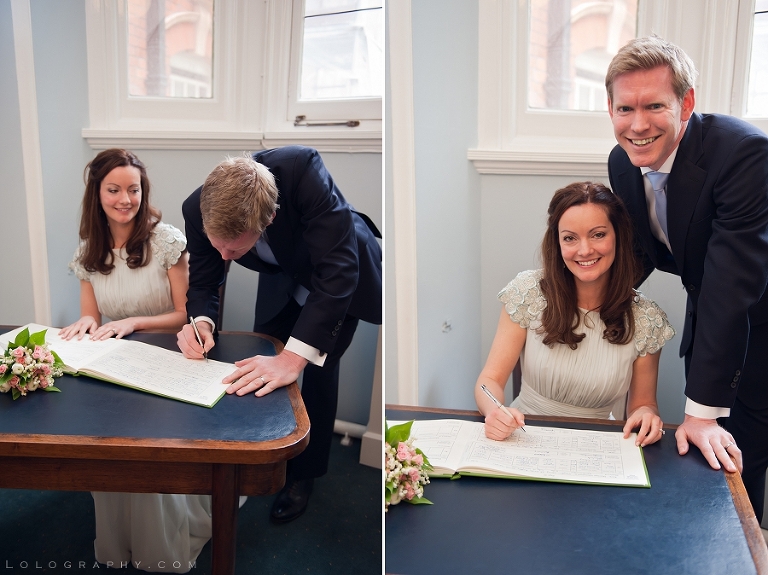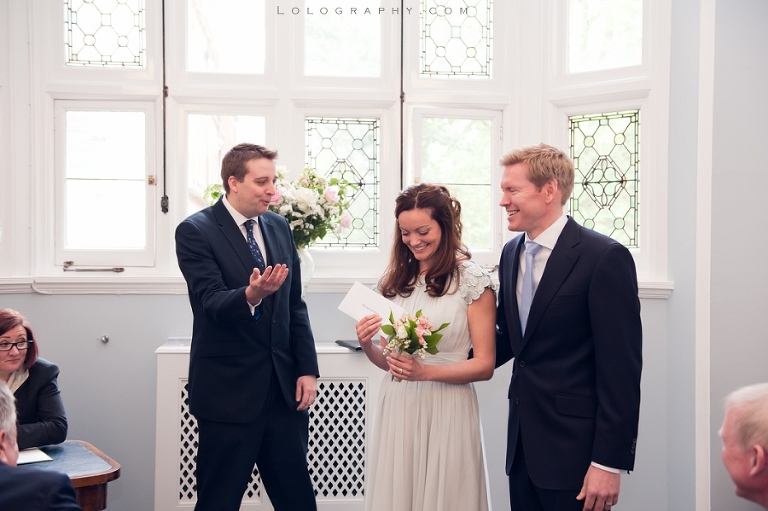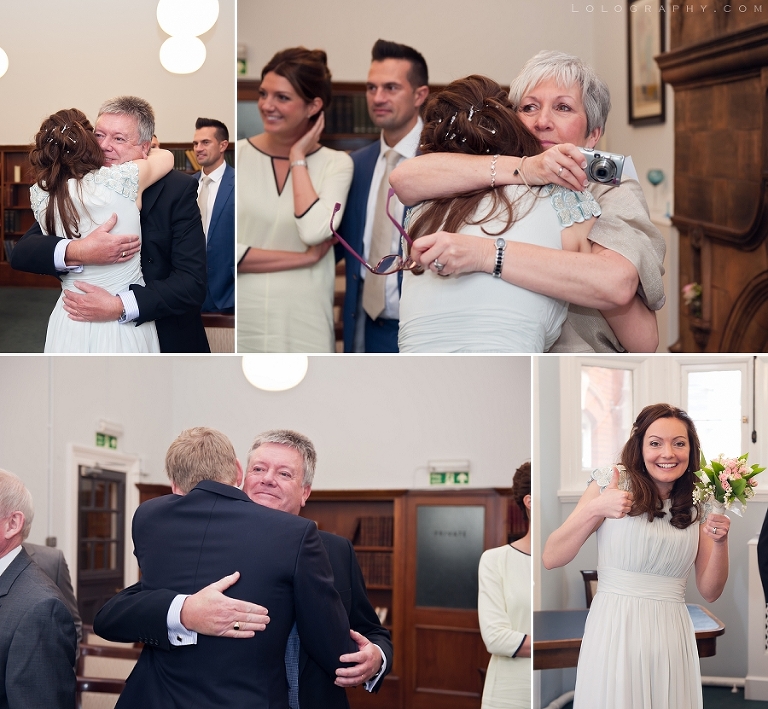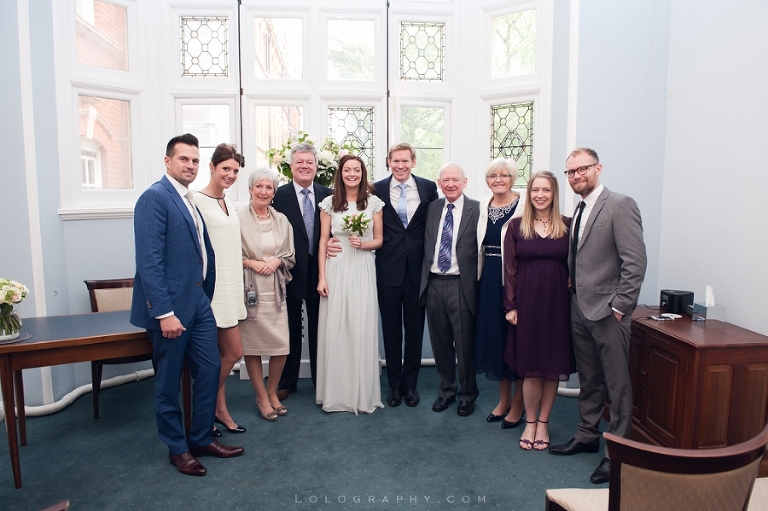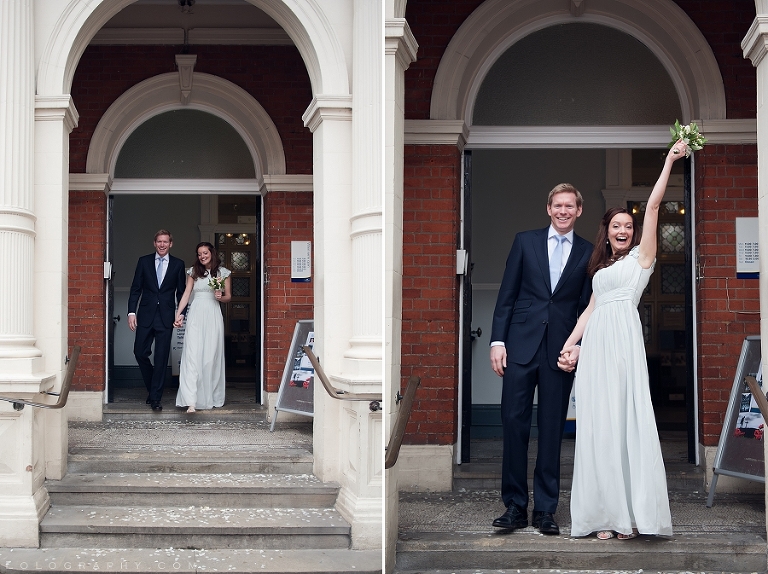 Surprise!!! Confetti is going your way! 🙂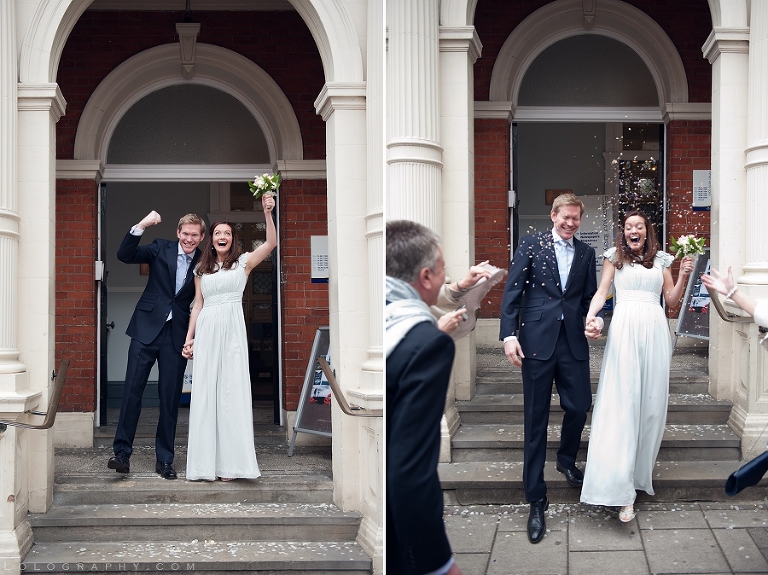 O-oh happy day…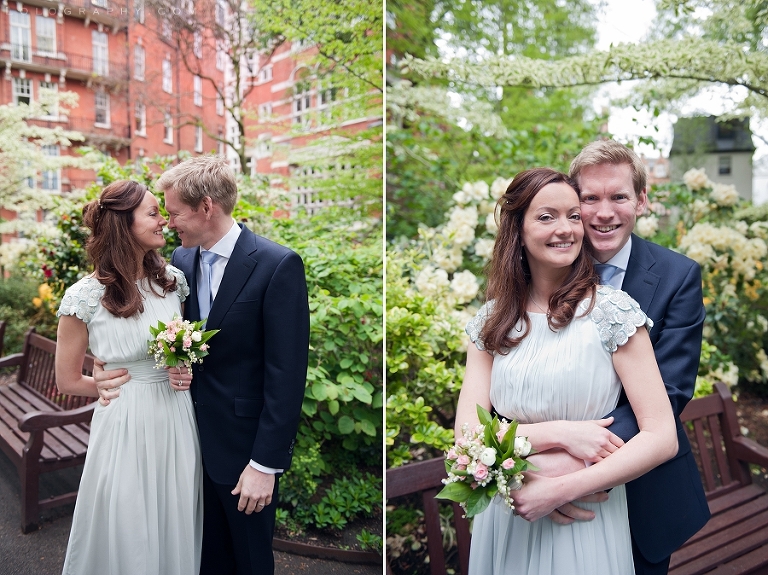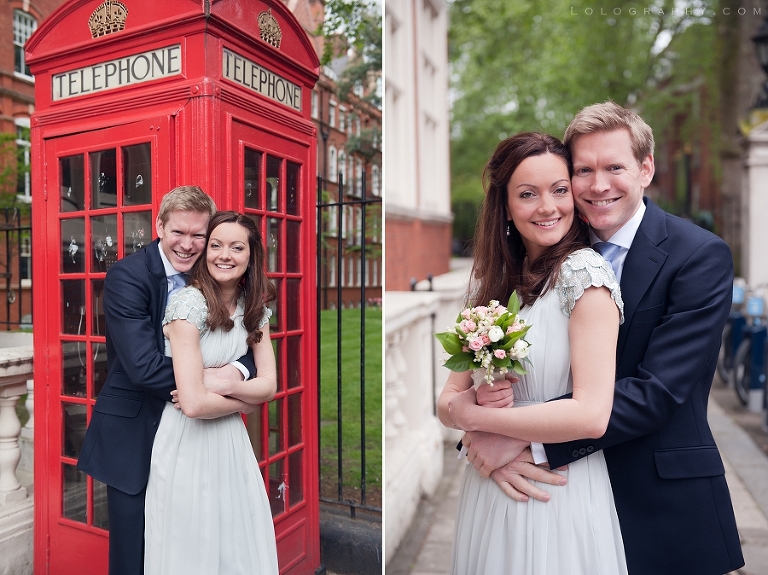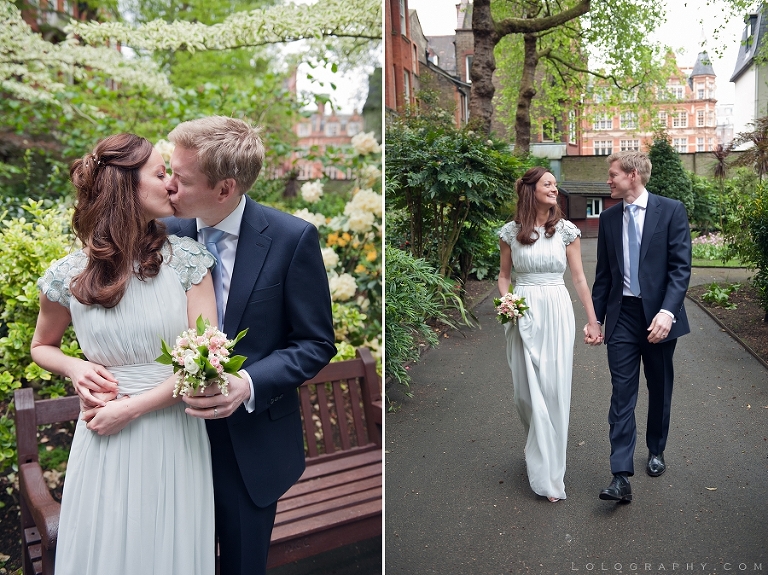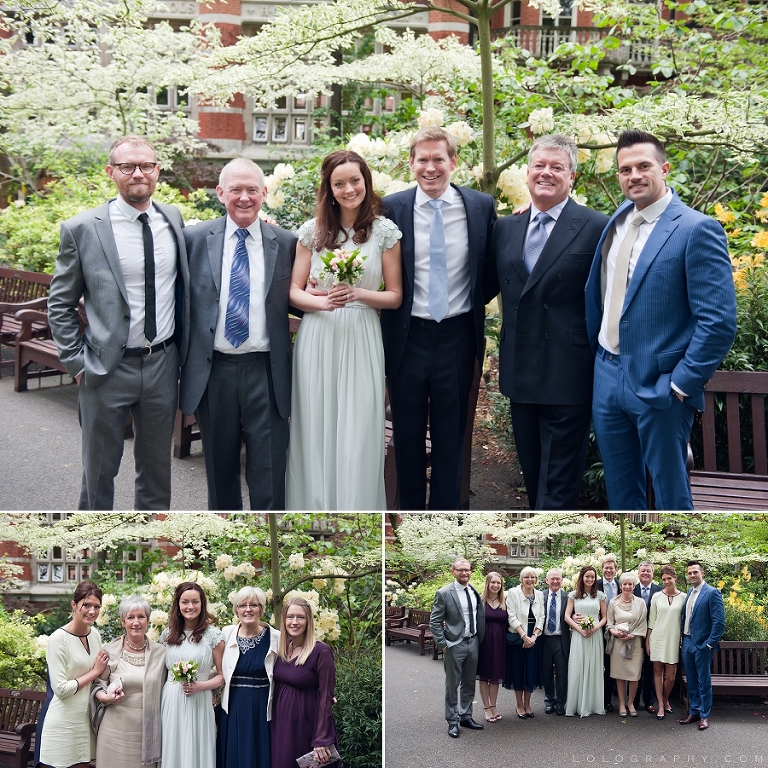 After the ceremony we headed to the Roux at The Landau restaurant where a beautifully decorated table was waiting for the newlyweds and their family. A day full of love & smile, champagne and promises.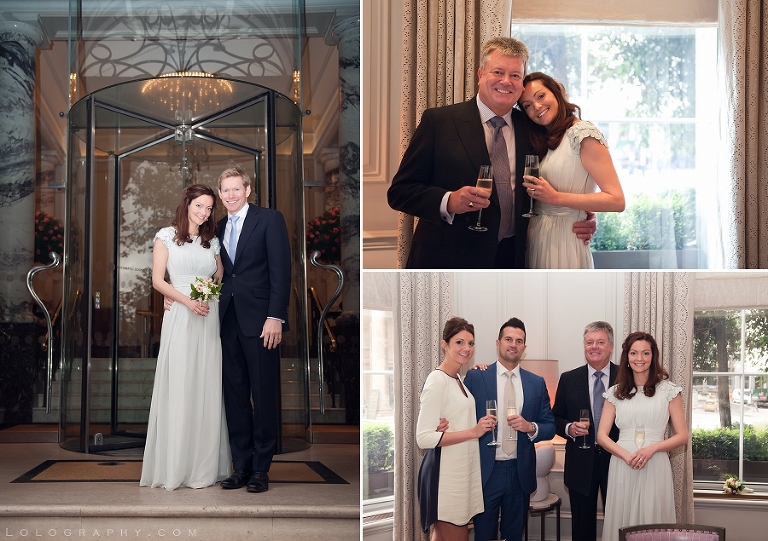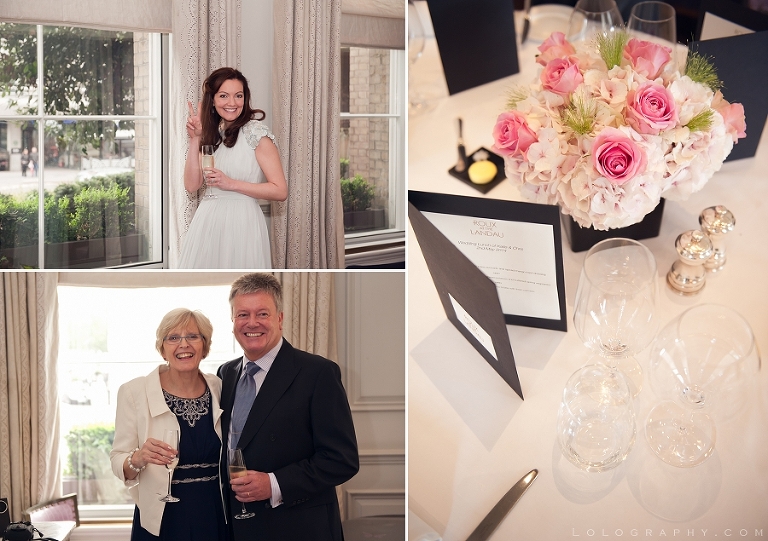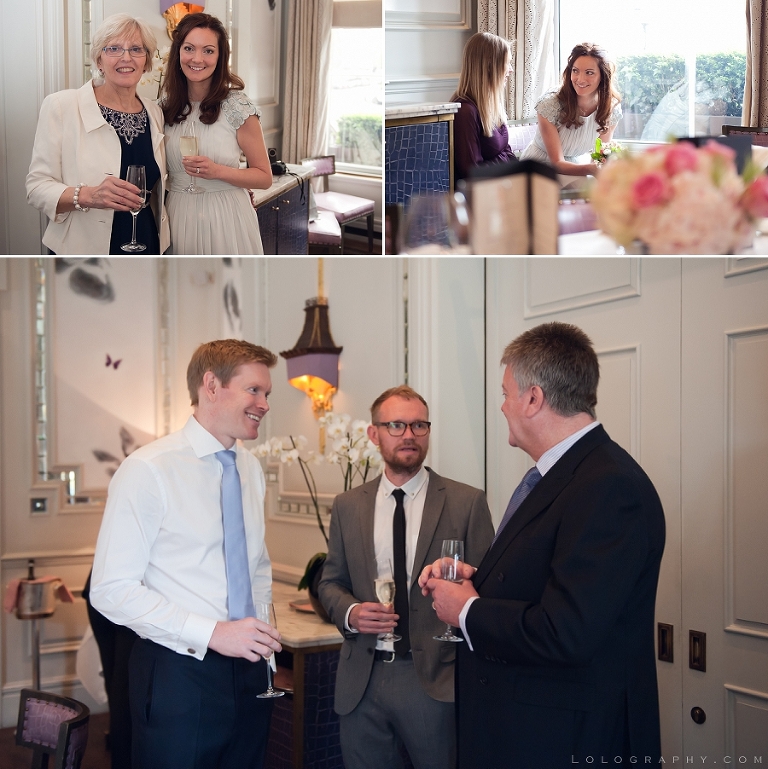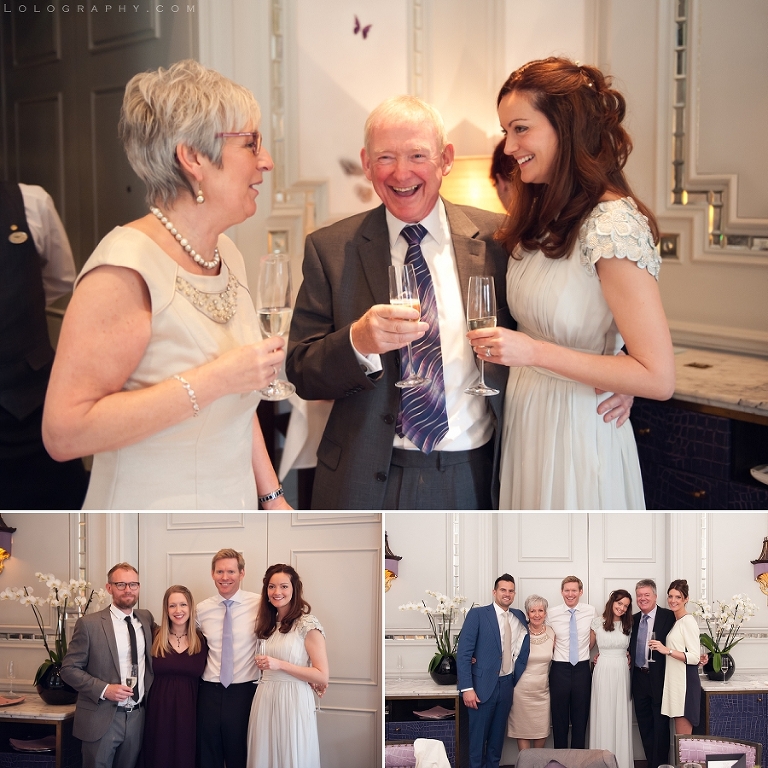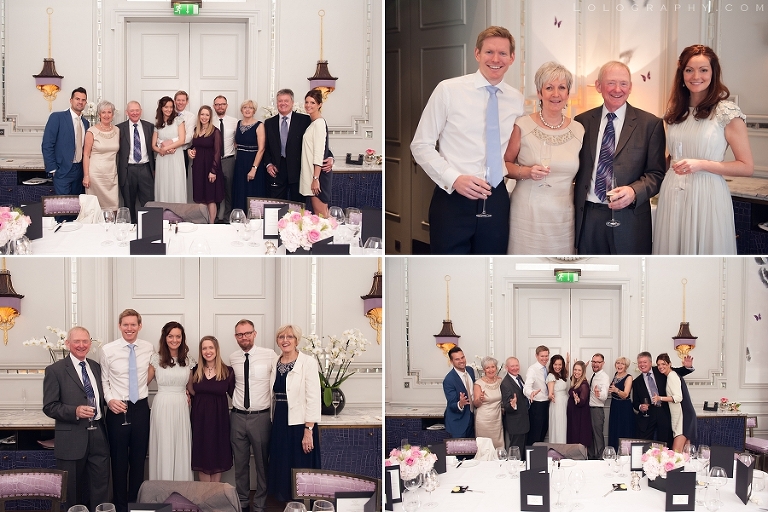 Shortly after their civil ceremony, Katie & Chris headed to Ibiza for their main wedding. Thank you for inviting me into your warm family and I wish you only the best for your life together!