After exploring all the touristic spots in London and becoming a little bit (mean: hardly) addicted to Instagram and Pinterest, my list of places to visit and restaurants to try has become so  e n o r m o u s  that my mind was about to blow up soon. This city is so big and amazing that there is always something to explore every week. Spring blooms make my heart dance but I hardly ever took the time to get out and take some photos just for my own happiness. I started meditating in the mornings about a year ago and Headspace has a session on walking. While listening to the intro I was quite curious how I could be more mindful while walking. I used to associate meditation with a rather stressful life, at least that was the time when I started it. If you haven't heard about this app and need a little headspace in your life, I really recommend trying it. The best thing is that it's not only for the harder times, but it makes your happy days even happier. When I tried the walking session, I realized how much joy there is outside, listening to the birds chirping, smelling all the blossoms, feeling the rain drops landing on your face and simply just feeling my feet moving forward. This is real life. Not the past you left behind or the future you are dreaming about. Sometimes it can be rather challenging not to be caught up in our thoughts, and this app definitely helped me on my journey to become more mindful and to better enjoy the present moment.
When the first wisteria photos started to appear on Instagram, I was getting so excited like a sweet child jumping up and down on her bed. With a little help from Google and street view I came up with a walking route plan that shows where to find wisteria in London. Mostly in Chelsea and Kensington now, but I'm planning to update this list with other locations too. As much as I love getting lost in central London without any planned route, I knew this wisteria hunting would have been very time consuming and I wasn't sure how much of these pretties I could find in a few hours of walk.
This last Saturday I woke up with such big excitement, grabbed my cam and headed to central London. I wasn't quite sure if I can find wisteria at all these pinned locations, but being hopeful and positive I thought if I could find at least one, I would be a happy girl! The best thing with these routes is that I can always go off track and explore new streets. So if you scroll to the end of this post (but oh, not so quickly!), you can find links to my route and screenshots of Google maps to have a look at where I was wandering in Wisteria Land.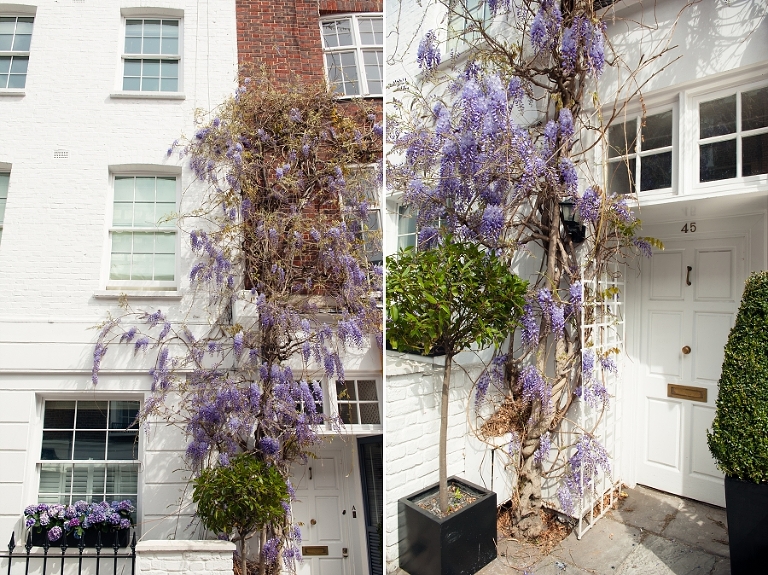 46 Radnor Walk
There's so much history behind every wall and wisteria curtain. Some of these houses are more than a hundred years old and so is the wisteria crawling on the walls. It's very easy to spot them from far when they are in full bloom. Many generations grow up smelling these beauties from their windows or balconies. I felt like I stepped into Heaven and I never wanna return!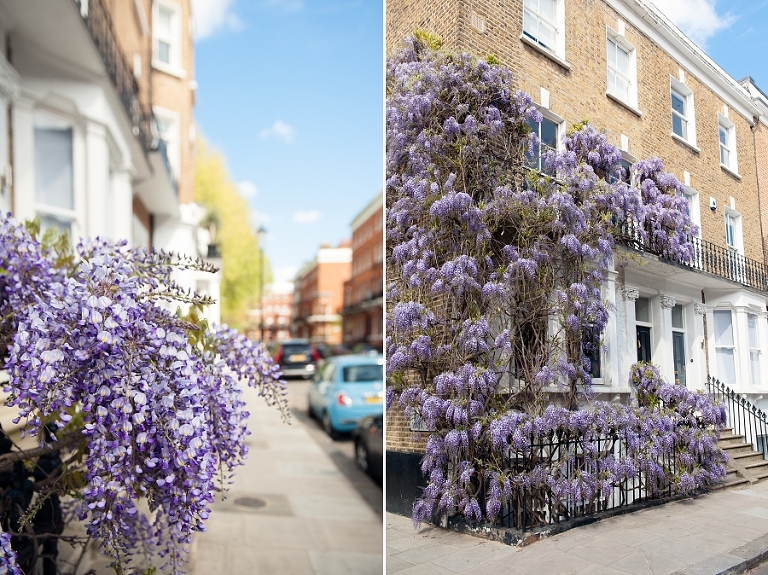 4 Redburn Street (Radnor Walk corner)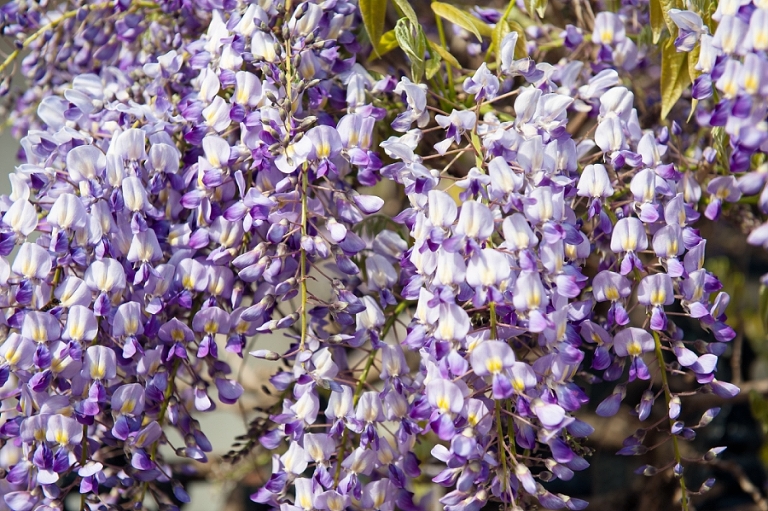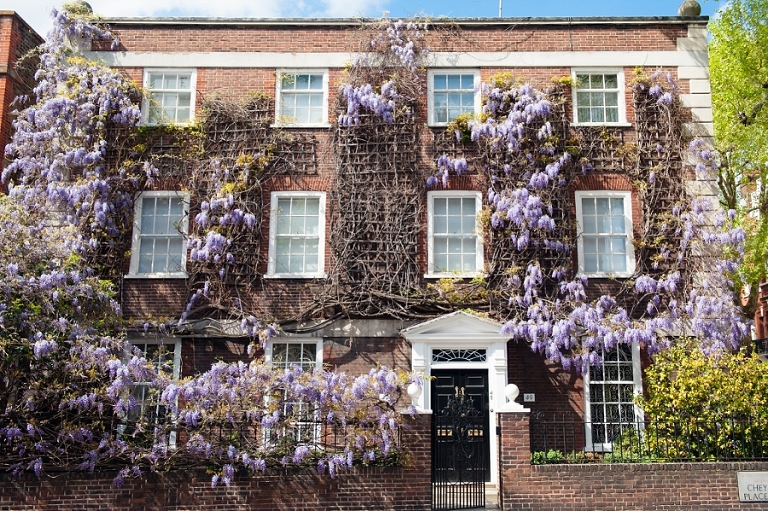 49 Cheyne Place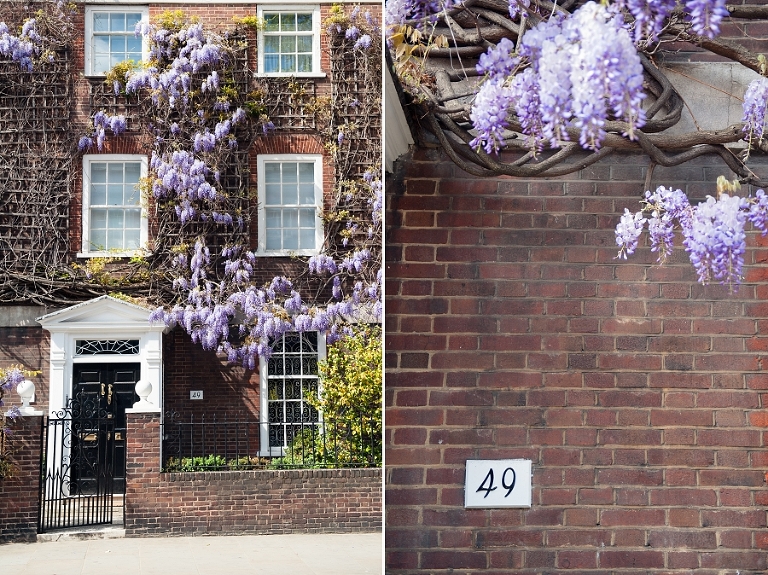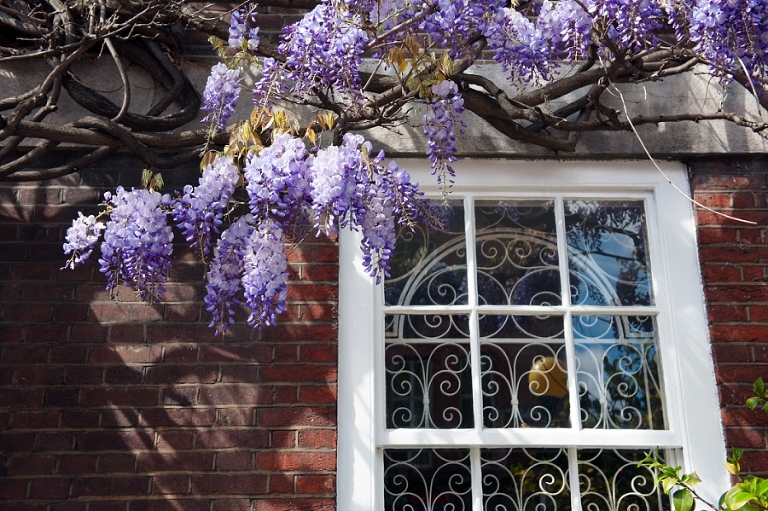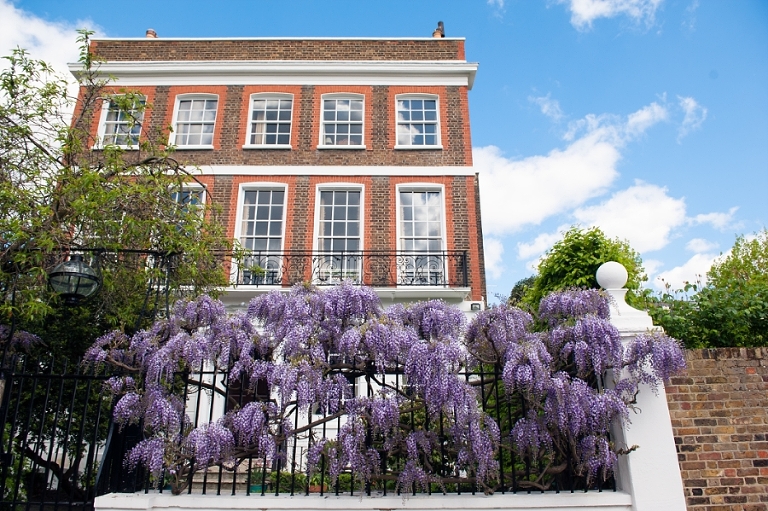 2 Swan Walk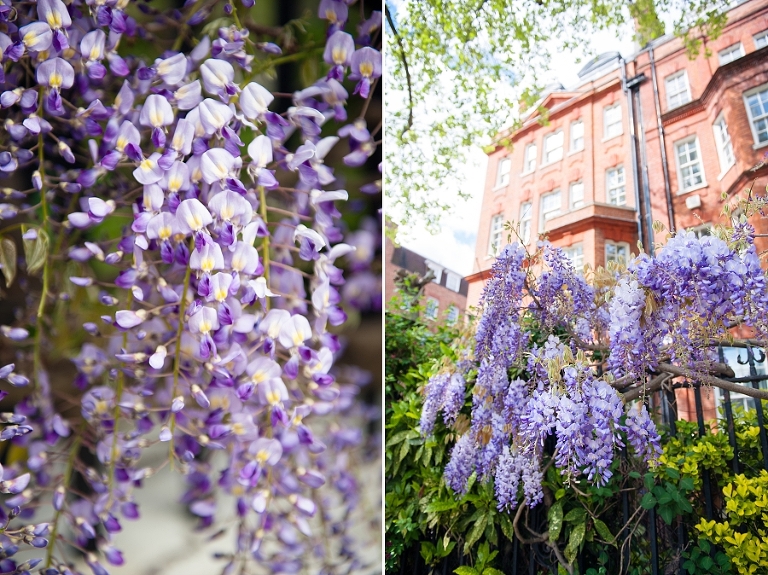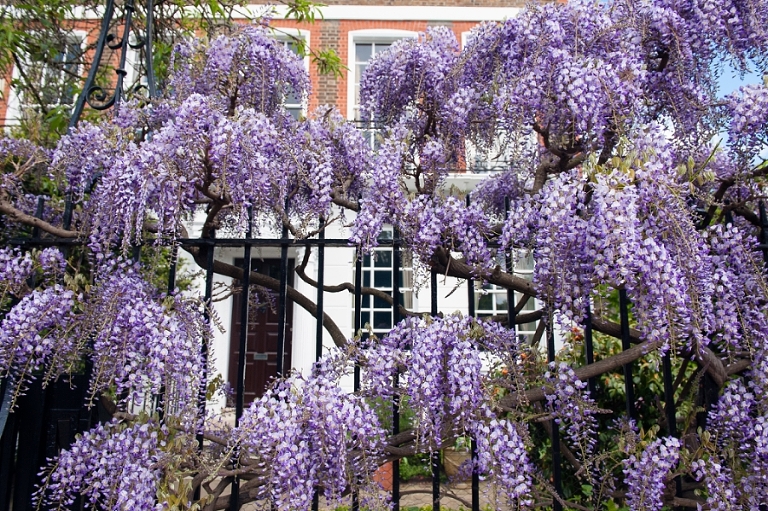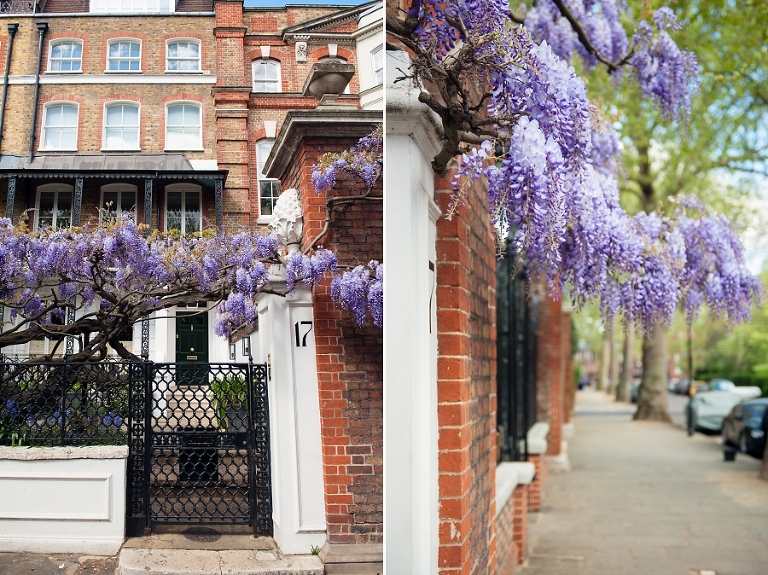 17 Cheyne Walk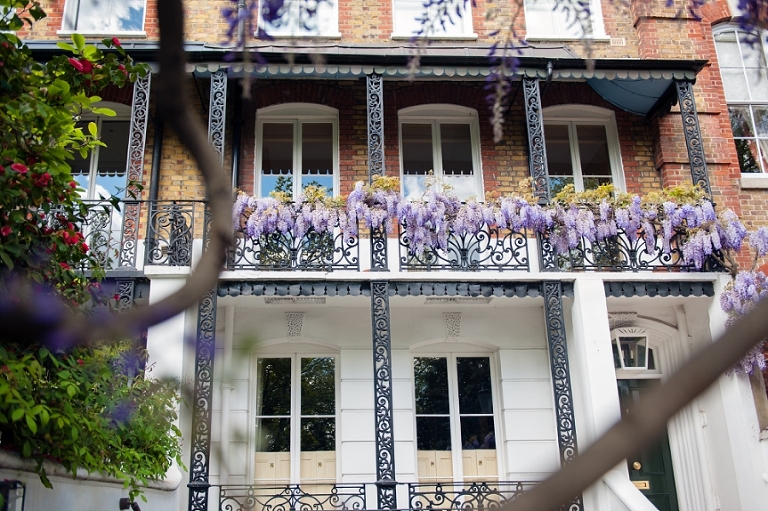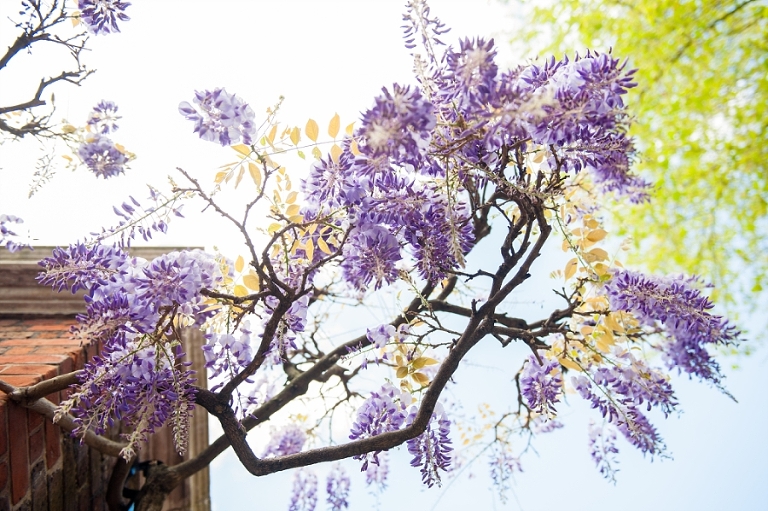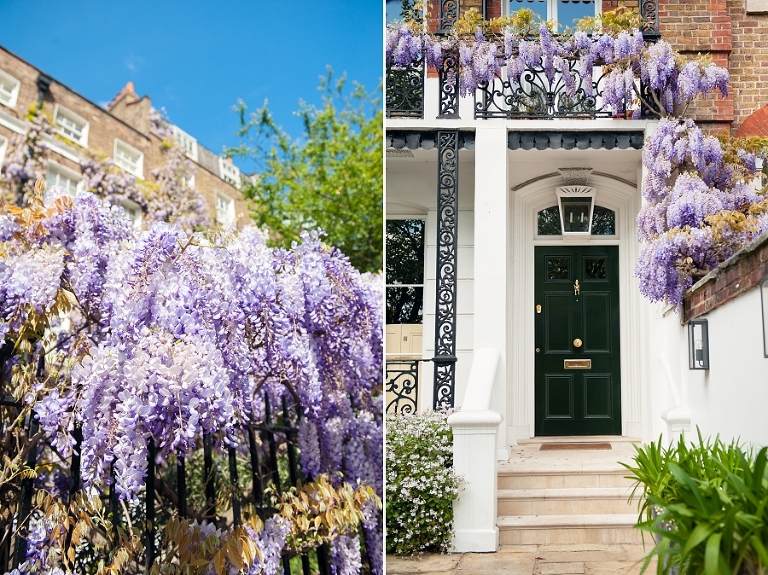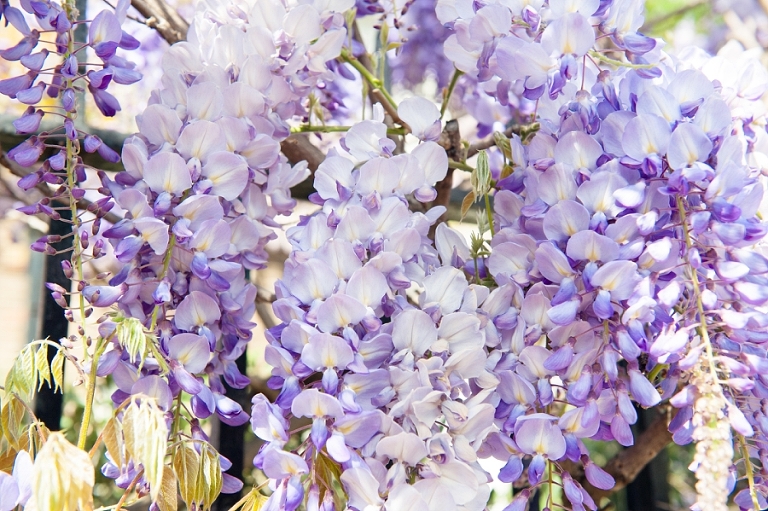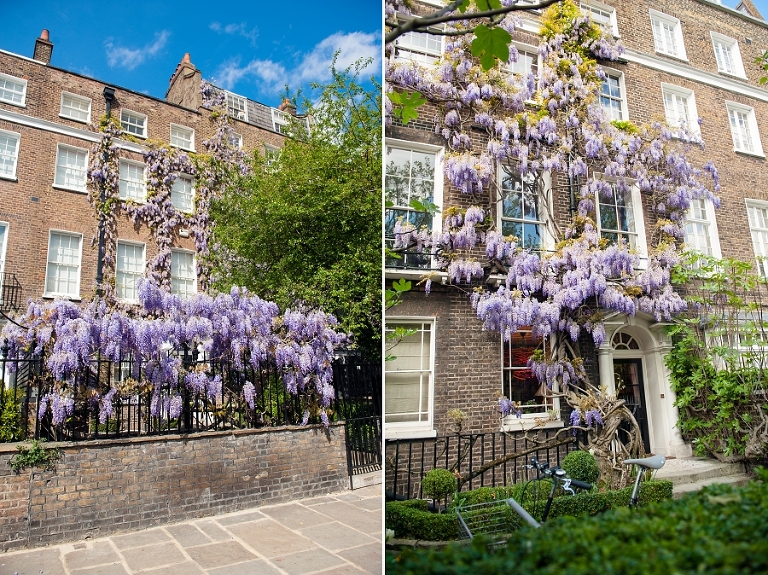 20 Cheyne Walk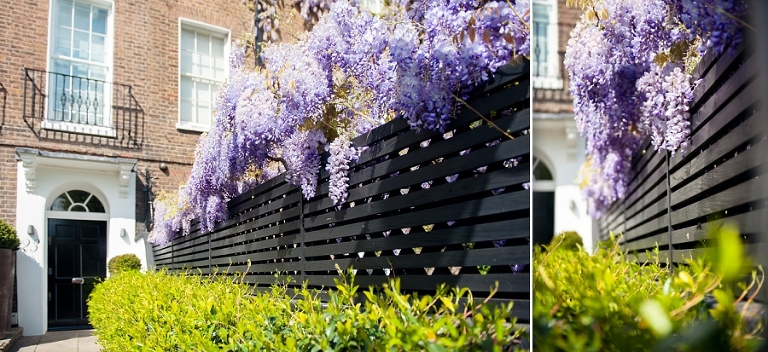 23 Cheyne Walk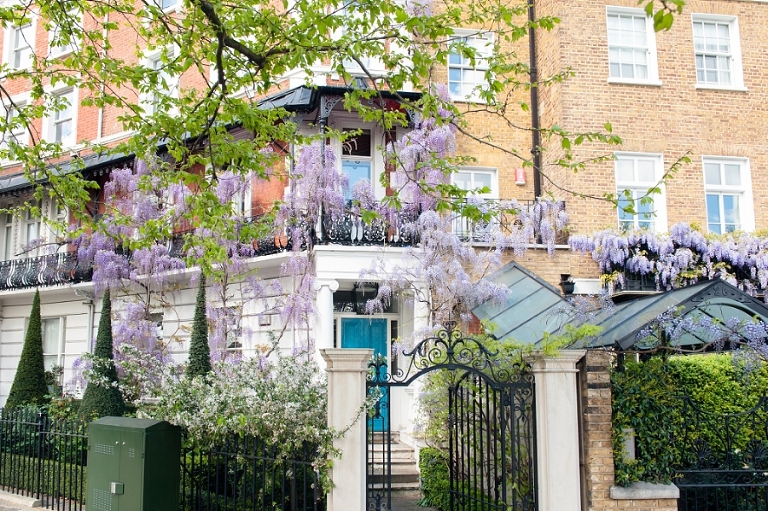 26 Cheyne Walk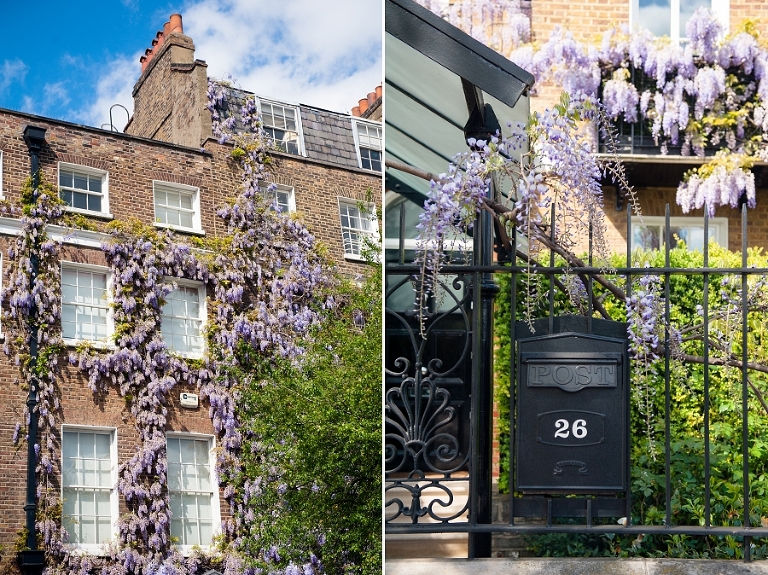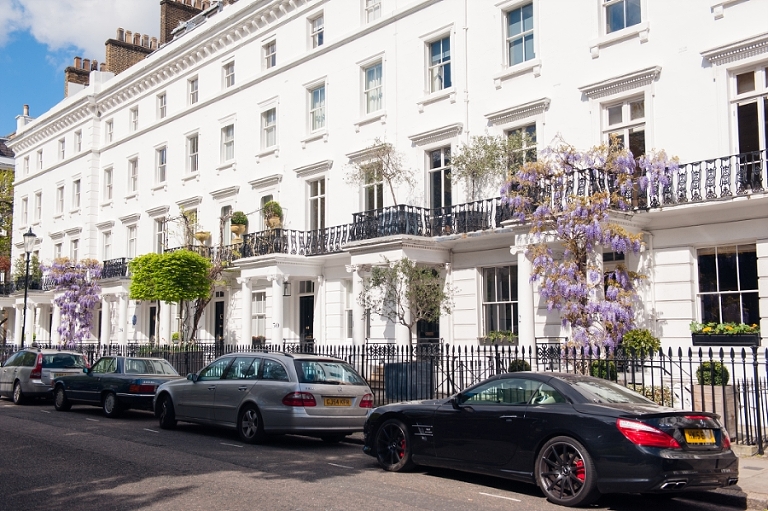 Sumner Place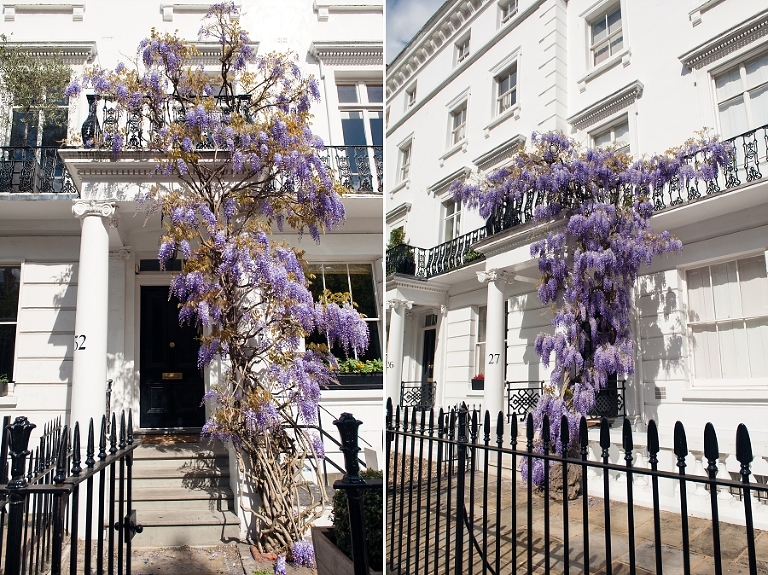 There were a couple spots where other Instagrammers and bloggers were queuing. This street below is one of the most photographed hidden gems of London. I was here in autumn enjoying the colorful leaves on the opposite side of this mews, too.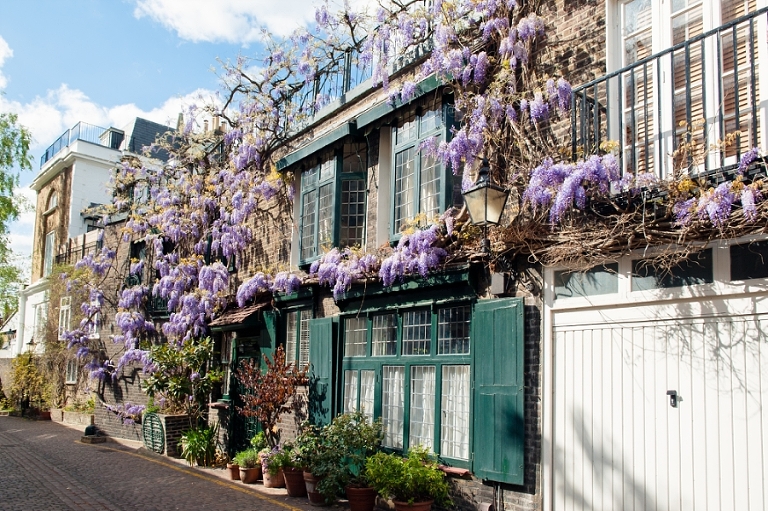 Kynance Mews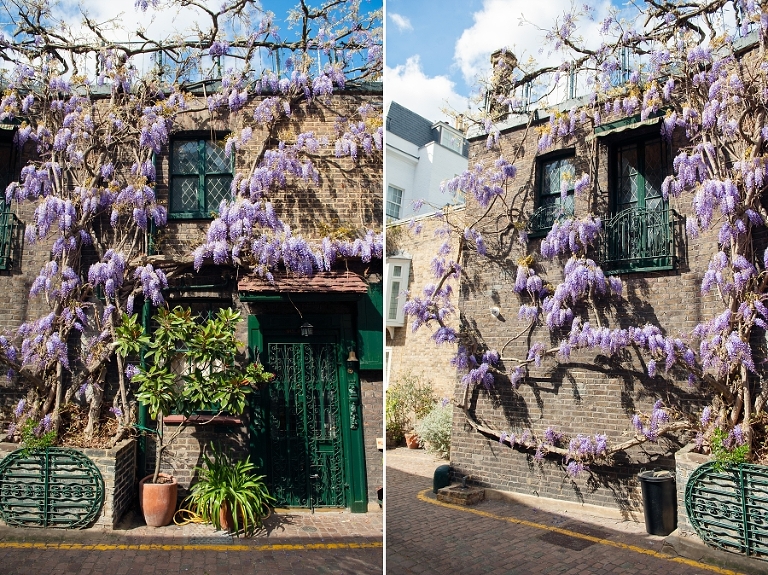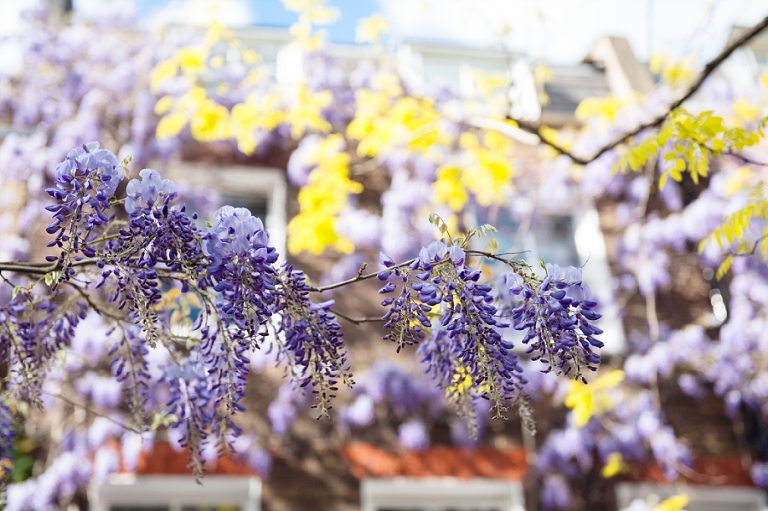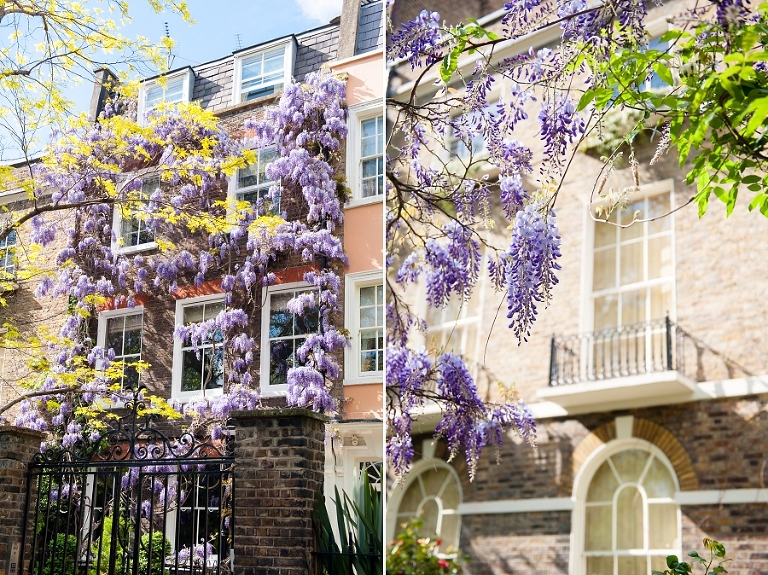 near 43 Kensington Square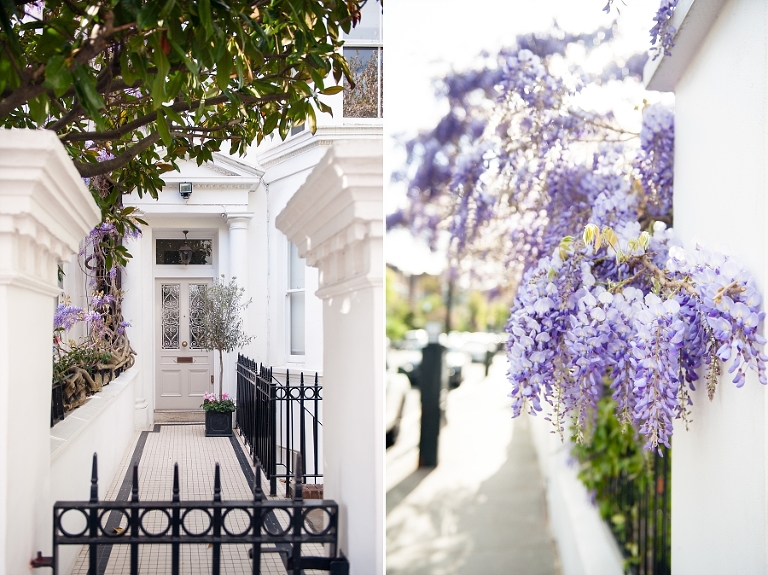 5 Vicarage Gardens
The only thing I missed during my walk is that none of the owners showed up around these houses. First I was a bit afraid to take photos of houses and cars in London, but ever since a lovely old lady invited me in for a chat and drink, all my fear was gone. If you are ever caught gramming (I am simetimes), I would just advise you to say a big, big, BIG compliment on these beautiful homes, with your biggest smile and don't be afraid to share your enthusiasm with the owners. I think they are very happy living in these nice houses, and especially the older owners love talking about the history of the house. Sometimes I even get flowers from their gardens. These are private properties, but they are nice if you are nice. Stop being annoyed that you were caught and pretend you have a poker face. Communication can make wonders. 🙂
This last house was my top favorite of all. My jaw dropped like a hundred times… I died like a million times in this purple heaven… And never wanted to leave. I just can't comprehend how something so simple can be so pure and beautiful. Giving me so much joy and happiness. I imagined living here and opening the windows every morning, letting this amazing smell spread around my home. And then I remembered to enjoy this very moment as long as it lasts, just a couple more minutes. And then it was time to go back home. Super tired, yet full of happiness and my  s o u l  refreshed.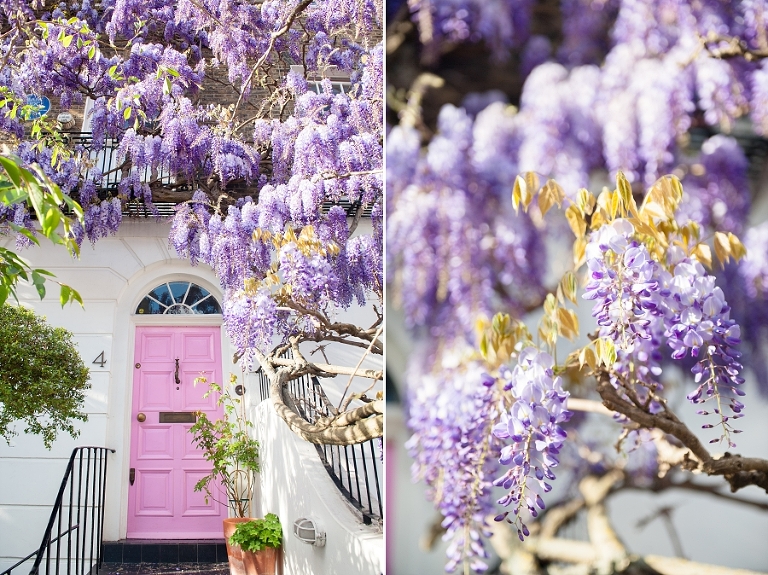 4 Bedford Gardens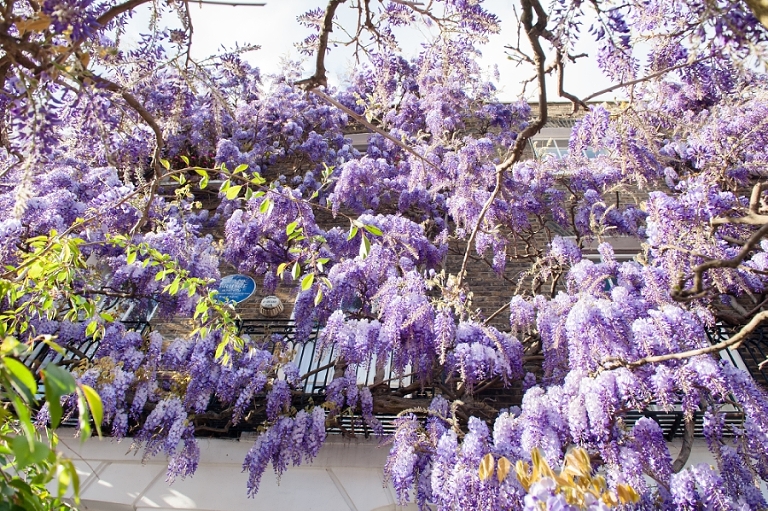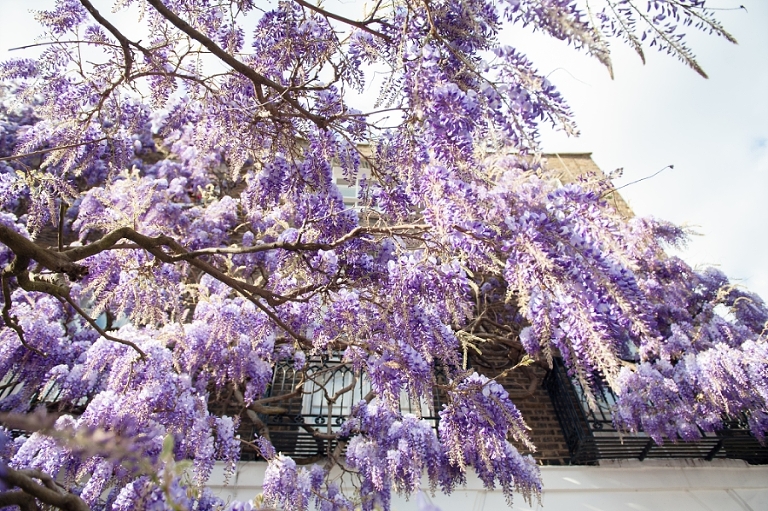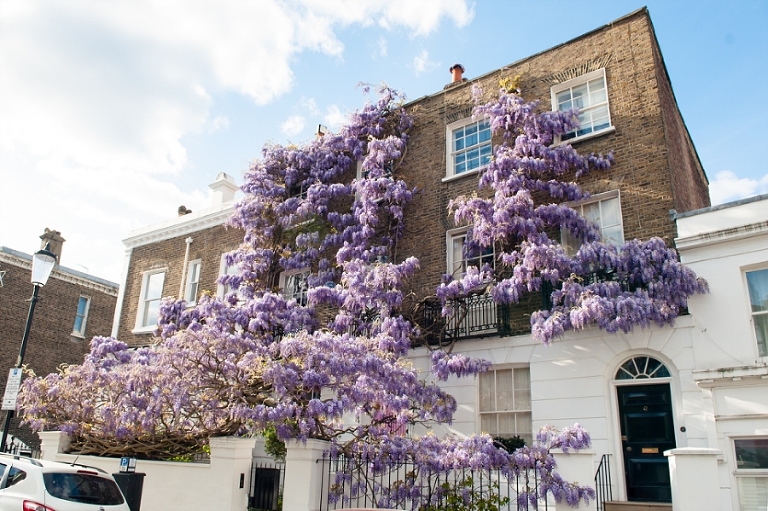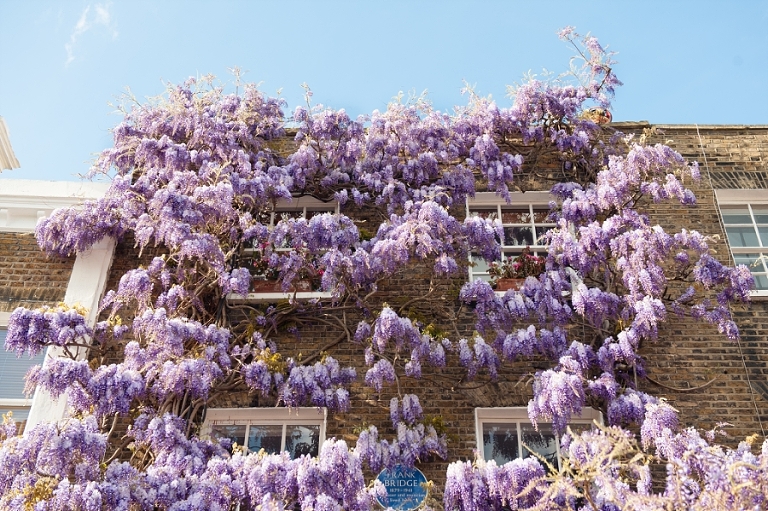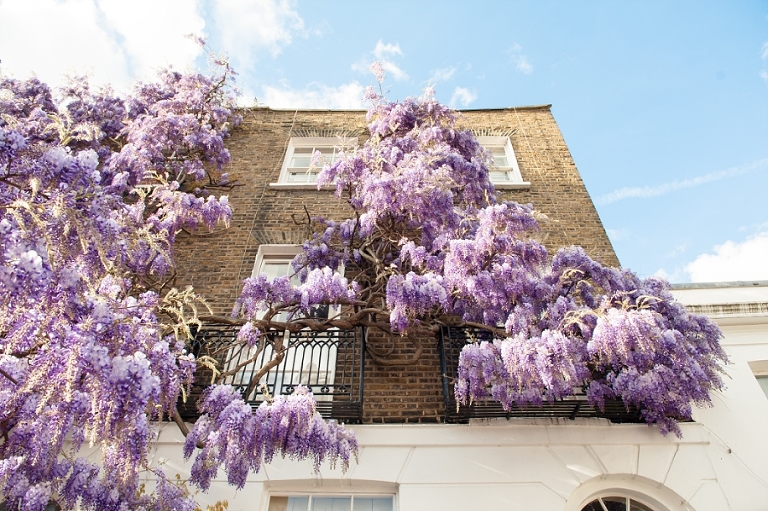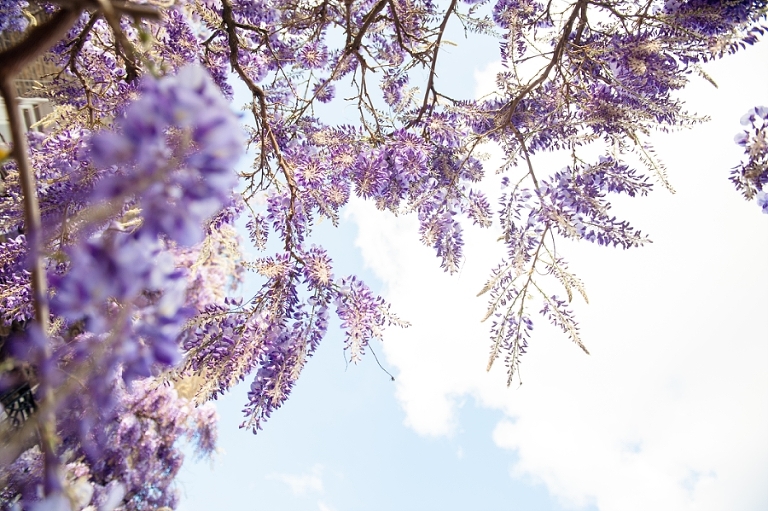 If you wanna go on a little wisteria hysteria hunting, I'm sharing my route with you here and here. Be quick, they last only a few weeks! If you spotted wisteria somewhere else, I would love to read about them in the comments! xx

If you'd like to save this post for a future walk, you can pin the below image here: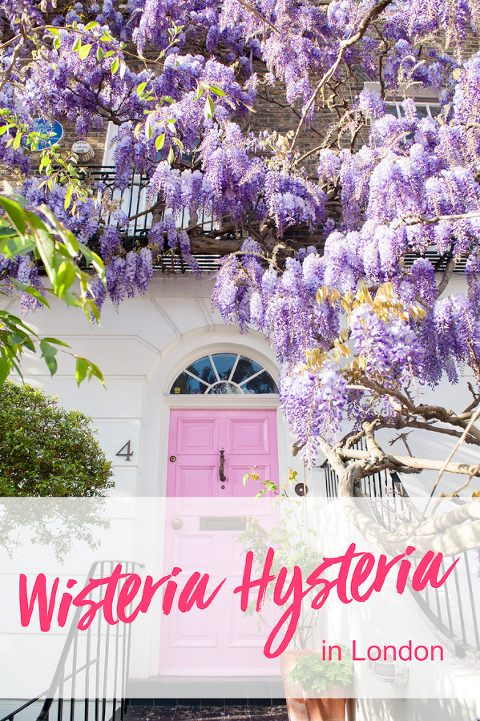 SaveSave